TREMS users, effective January 13, 2021, you have access to a new view of applications in TREMS. The new view is called the Applicant Progress Board (APB) and provides the same information as the Applicant List in a new format. You are not required to use the APB view, it's simply an option. Why might you want to use this view?  It provides you with:
an inclusive view of the progress of all the applications for your jobs at a glance;
quick access to applicant documents such as resume and cover letter;
ability to drag and drop applicants to the next step in the process quickly with a documented status change
Division HR users can access the APB from the applicant list by clicking the 'Go to board view' button: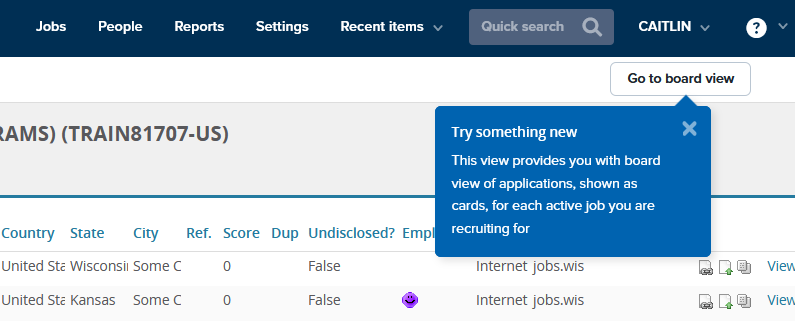 Hiring Managers can access the APB from a tile on their dashboard: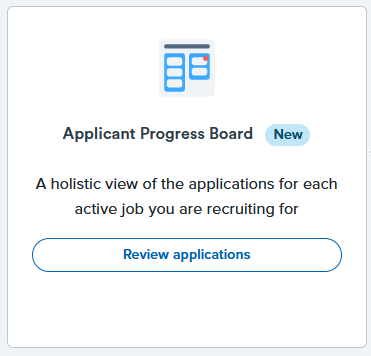 Users will be greeted with an introduction to the APB, including an on-screen guide: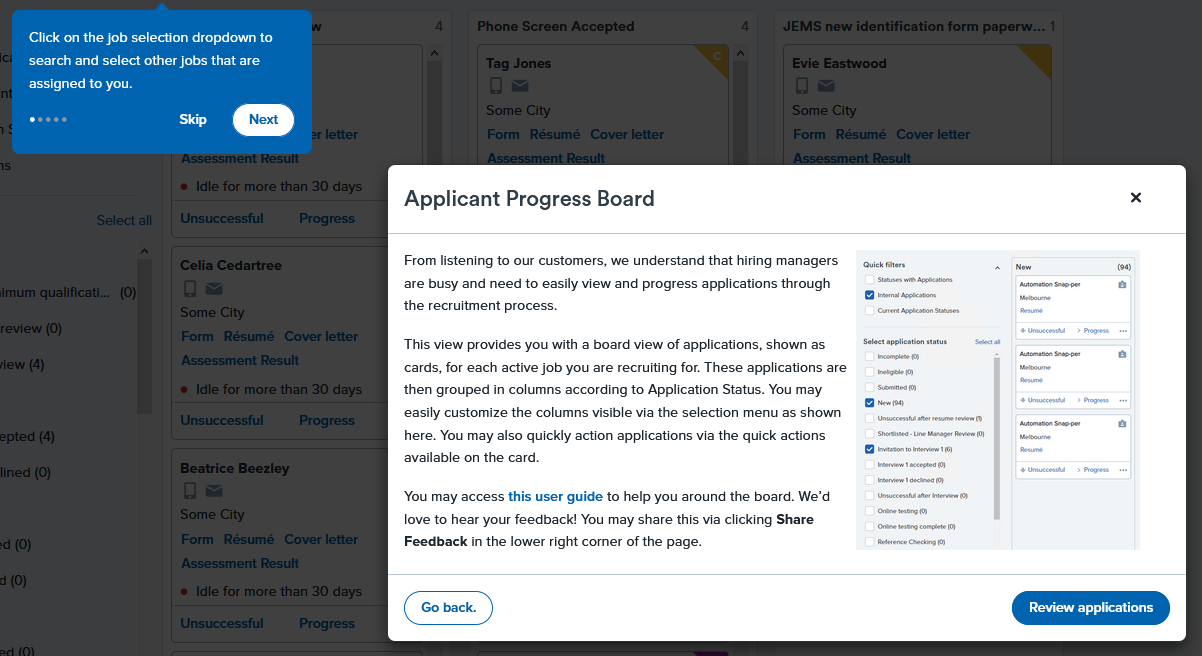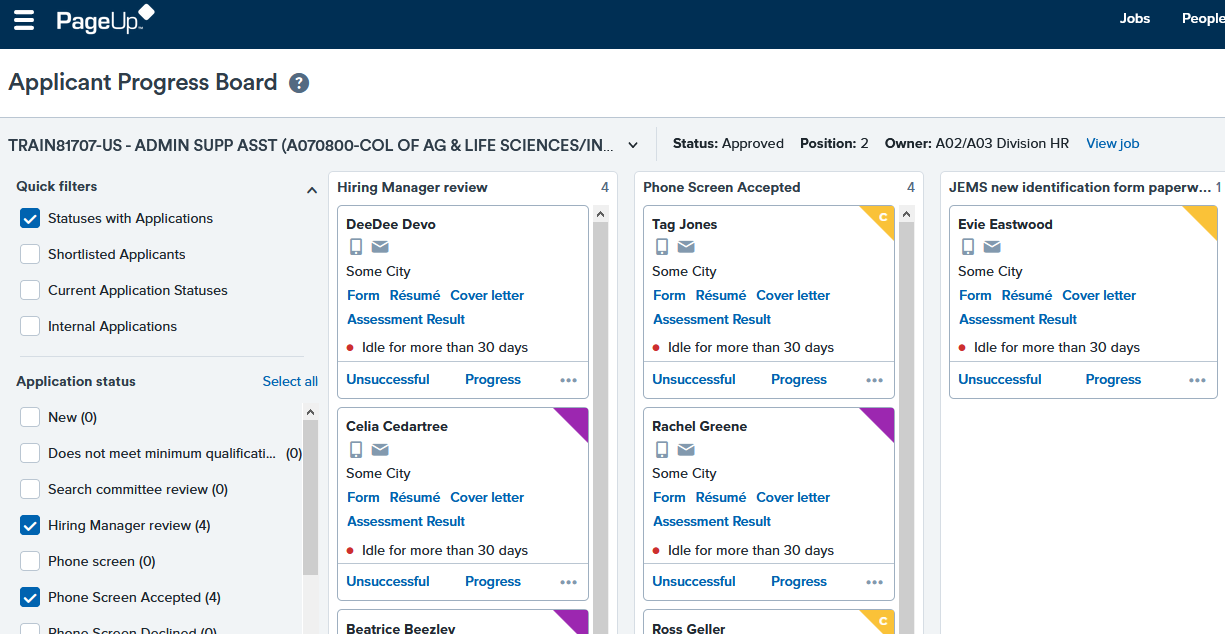 There are a few important notes for the APB:
There are no bulk actions. Users can make individual status changes, access applicant cards, and view application materials.

To use bulk actions, go back to the applicant list by clicking the 'Go to list view' button.

To make an individual status change, you can drag and drop an applicant into the desired column. If an applicant is dragged into a column in error, simply press the 'Cancel' button.
It is recommended to use Google Chrome, Mozilla Firefox, or Microsoft Edge. The APB does not function in Internet Explorer yet.
For more information and tips on using the APB, click here: https://knowledgeportal.pageuppeople.com/article/applicant-progress-board/
If you have any questions, please reach out to your Division HR or TRE Recruitment Specialist.