Effective Friday, July 9, 2021, updates were made to JEMS PVL and TREMS to accommodate the Remote Work Policy as it relates to recruitment. The updates are as follows:
JEMS
A new, optional, Work Location dropdown has been added. Work Location options include Onsite, Remote, and Partial Remote.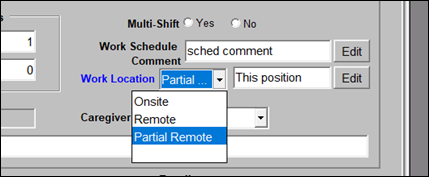 When a work location is chosen, a window appears with standard language that will appear in the TREMS job posting. This language is editable.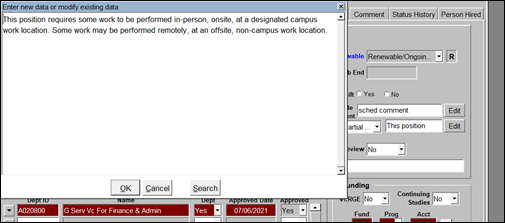 TREMS
The work location and language entered in JEMS will flow to your job card.

This language will also flow to the template of the job card.

Candidates will be able to sort jobs on Jobs at UW by checking the Remote, Onsite, and/or Partial Remote boxes in the Work Type section. Candidates can also perform a keyword search of Remote, Onsite, and/or Partial Remote.
Please share with your hiring managers, if applicable.
For questions:
Departmental HR: contact your Divisional HR office
Divisional HR: contact your Talent Acquisition Representative