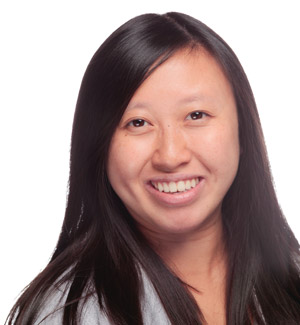 What was your path to working in human resources, and in higher education?
I had the privilege of interning for Don Schutt in what was called OHRD back in the day at UW–Madison. When I graduated from UW–Madison, I went to work as an HR Associate/Employee Relations Specialist for another organization that I had interned with previously. I then did HR Business Partner work and was an Instructional Designer before I jumped into a formal leadership role where I led all of the organization's training and development teams and efforts. My scope expanded to include HR projects. Most recently, I've been the Director of Human Resources and Learning at Northwest Community Healthcare for the last several years. It is exciting to return to higher education at UW–Madison.
What have been some of your formative educational experiences (formal or otherwise)?
My education at UW–Madison has certainly helped shape the path of my career. When I was a student here, I changed my major several times until I took my first Management and Human Resources class and knew that this was going to be my field of work. While working full time, I went back for my MBA at the University of Illinois – Champaign-Urbana which also provided me advanced knowledge and skills to apply to the business side of my job. As HR professionals, I think it's important for us to know the businesses that we support. This was a critical educational experience for me.
What experiences stand out as having prepared you most to work as the Director of Talent Management?
The experiences that have prepared me for this role are two-fold. Spending the early years of my career in multiple roles afforded me the opportunity to learn so many different aspects of Human Resources very well. Additionally, leading multiple and different HR teams and even spending time leading teams in IT allowed me to discern what is most important in leadership. Trust and relationships are critical—you'll never get anything done without them.
What inspires you most about the work you do? What motivates you?
People inspire me. I've had the opportunity to work with amazing people in my career and that's what I look forward to most at UW. When you get to work with great people doing great things every single day, it feels like something much more exciting than just "work." In addition, my family is my personal motivation. I wake up every morning intentionally committing to setting the best possible example for my child.
What do you appreciate most about working within the UW System—and expect to appreciate at UW–Madison?
I am a Badger at heart, and I appreciate UW–Madison's commitment to continuous learning and to making a positive difference. Both of these elements are at the heart of UW's mission statement. That is exciting to me.
If we were working in person, what's something we could expect to see in your office? 
A Memorial Union mini chair (ornament size) that was gifted to me when I graduated from UW, a Yoda bobble doll, a picture of my family, a sweater (I'm always cold!) and you'll probably see me eating sushi a lot for lunch (it's my favorite!).
What advice might you offer to others who are interested in growing in the field of human resources?
Get to know yourself really well and why you love the field of HR. Self-awareness is extremely powerful. Then, don't be afraid to set your goals high and say, "yes!" There are so many opportunities that present themselves to all of us each day, but they can be easy to miss if we don't pay attention. Find opportunities for growth, to challenge yourself and to expand your knowledge, skills, and abilities. When those opportunities present themselves, say yes! Take a chance on YOU!
What do you do outside of work that brings you joy?
I am a total foodie so when we're not in a pandemic, I love trying new restaurants and also cooking with my family. I love experimenting in the kitchen!