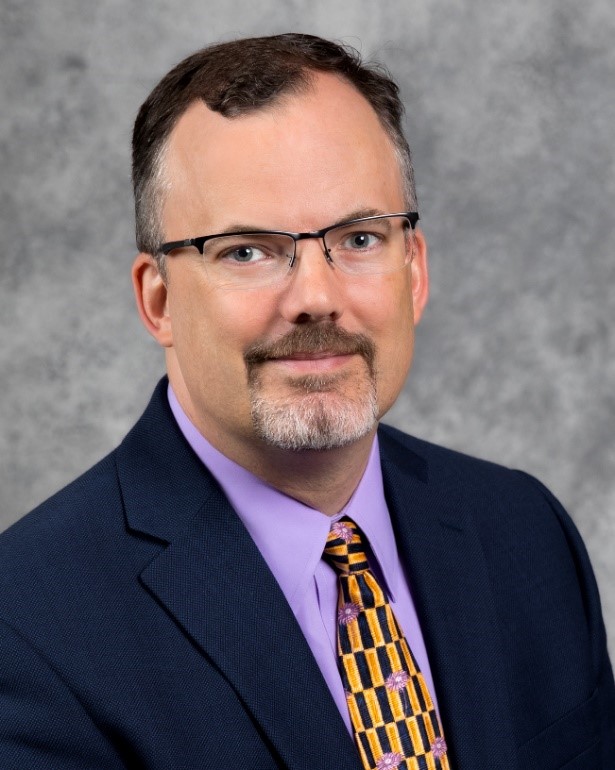 What was your path to working in human resources, and in higher education?
Early in my career as the Customer Service Supervisor for Richmond Gordmans, I was fortunate that my mentor was the corporate HR Director.  He was very supportive, and as I learned about his role in human resources, I became convinced that I wanted to follow the path of human resources.  At the beginning of my junior year in college I transferred to another university that offered a BS in human resources management.
After earning my degree, I took my first real HR position with Sears Product Services as a District HR Generalist.  Just a few months later, the corporate HR Director asked me if I'd like to move to Denver as the district HR Manager.
Fast forward to about eight years ago: I'd been working as a HR Business Partner with Omaha Public Power District (OPPD) when a recruiter from Witt Kieffer contacted me about a position that turned out to be a great move.  The opportunity was as the Assistant Vice President for Human Resources at South Dakota State University (SDSU).
I was used to working for a public entity at OPPD, so I thought that the transition to a public doctoral land grant university couldn't be much different.  I was delighted to find out that I couldn't have been more wrong!  There is nothing else like working in higher education. Working in HR in higher education is incredible.
What have been some of your formative educational experiences (formal or otherwise)?
Earning a bachelor's degree in HR management gave me a good base of understanding and helped me get my foot in the door for my first generalist position.   After gaining years of experience in HR, I earned my MS in organizational performance from Bellevue University.  My master's program connected the work that we do every day in HR with the organization's success.  I learned that for an organization to succeed, it's critical that it align its policies in order to drive the behaviors that it needs and wants to see.
What experiences stand out as having prepared you to work as the Assistant Dean for HR in Extension?
Most definitely, my experience and success working at SDSU.  Some of the most rewarding and exciting work I did there involved the Extension Program in South Dakota.  I was able to see the hands-on impact of what Extension can bring to a state—as well as to learn about the incredible mission-driven staff and faculty who are scattered throughout the state delivering life-enhancing programming on a regular basis.
What's unique about UW Extension?
Extension provides a unique outreach experience with a statewide network of educators and faculty in all 72 counties and within five tribal nations along with specialists with the UW–Madison College of Agricultural & Life Sciences, School of Human Ecology, and on other UW campuses. More than 12,000 volunteers, 2,800 partnering organizations, and 350,000 event participants benefit from the University research and best practices taught through Extension's outreach and programming.
Extension employees total more than 750 people – I'm excited to support all our staff, faculty, and integrated specialists who work on the Madison Campus, on other system campuses, and in county and tribal offices across the great state of Wisconsin.
What do you appreciate most about working within the UW System—and expect to appreciate at UW–Madison?
During my short time with UW–Madison, everyone I've met has been professional, supportive, and great to work with. I'm excited about the opportunity to work more closely with UW–Madison in the years to come, especially with opportunities to connect Campus to Extension's mission.
If we were working in person, what's something we could expect to see in your office? 
You would see pictures of my family, various Hayao Miyazaki knick-knacks, and a small pewter sword in a stone that I bought from Disney World about 15 years ago.
What advice might you offer to others who are interested in growing in the field of human resources?
Find someone to mentor you who is already working in HR.  Most HR people that I know are willing to and enjoy helping people learn more about HR—and will have great personal advice to offer.
What do you do outside of work that brings you joy?
My incredible wife Darla and I have three sons, two daughters and two dogs.  We love to go on day hikes and ride bikes, and we enjoy just about any live music we can find.  We're really looking forward to the music and theater scene in Madison as well as getting out on the trails throughout the area.