Sara Hanson joined the Talent Acquisition Team in May 2021. She collaborates with campus colleagues and provides management and direction of the Job Rotation Program (JRP) through recruitment, onboarding, training and performance management for participating cohorts, rotation site supervisors and partnering departments.
What drew you to this role?
What drew me to this role was the opportunity to work cross-functionally throughout the campus community. It's important to me to develop programs which support equity, and to build that support through relationships. The program represents the strength and adaptability that comes from the differences between us. Having a group of people filled with a willingness to work together is motivating. As we make progress, we can look back and say this is what is important to us, and here are the actions we've taken based on that mission.
What have been some of your formative educational and work experiences?
I think back on my younger self, joining UW–Madison as a first-generation college student. I always hoped that someday I could contribute to this place, which instilled a love for lifelong learning in me. I'm awed by the amazing team and support across campus.
I am a proud alumna of the UW–Madison School of Business and received my graduate degree from UW–Milwaukee. My background spans across both HR and career development which brings useful perspective to this program. Most recently, I served as the Director of Career Development at Edgewood College. My work there included new programming implementation, technology updates/integration, curriculum development, organizational restructuring, and grant facilitation.
Whether working in higher education, or public or private sector, my focus is to build systems and structure that commit to cultivating personal and professional development, which in turn contributes to the overall growth of the organization. In the spirit of, "If you want to go fast, go alone – if you want to go far, go together," constructing programs that build success through intentional partnerships is essentially motivating to me. These ensure an overall positive trajectory that betters our community.
Tell us about the program.
JRP is designed to provide early-career professionals with a broad set of experiences that will enable career advancement at the university. Participants gain a solid understanding of UW–Madison's culture, mission, and strategies through multiple rotations over a two-year timeframe designed to accelerate professional growth through training, exposure, and experience in a variety of key functional areas. There are four integrated program components: meaningful work, community, mentoring, and training and development. These are the cornerstones of the experience.
The program is led through OHR's Talent Acquisition Team which serves as a central interface for partnering stakeholders across the campus community. Currently, the program focuses on finance and HR career pathways, with the potential to grow both vertically and horizontally in developing talent pipeline initiatives.
JRP is a prime example of our commitment to equitable support for early professionals, continuous learning, and making a positive difference.  It allows us to plan intentionally to support and grow early talent and to provide opportunities for exploring interests, developing skillsets to kickstart rotators' careers, and expose them to a variety of units on campus. Program participants have access to experiences that enable them grow valuable connections to assist in their career trajectory. Program benefits are exponential, not only for participants, but also for the units they serve and our overall campus community.
Future Direction of JRP
Cohort 1 rotators will begin their final of four rotations in August 2021. Their assignments have been with a variety of partners across campus—including Business Services, Engineering, Housing, OHR Compensation and Payroll & Benefits, the VCFA, Research and Sponsored Programs, and more. Their last rotations will culminate in January 2022, and rotators will then be eligible to transition to permanent roles on campus. JRP employees are eligible to be waived into a permanent/renewable position without the need for the position to be posted on jobs.wisc.edu.
Cohort 2 rotators began orientation this July; there are five professionals—three in finance and two in HR. They'll begin their first rotation in August 2021, and second rotation in February 2022.
We are also recruiting for Cohort 3, whose first rotation begins August 2022. It's an exhilarating time for JRP!
Contact Sara Hanson if you are interested in hiring one of our rotators from Cohort 1, effective February 2022 or hosting a Cohort 2 rotator between 2021 and 2023.
For additional information, please visit the Job Rotation Program.
Cohort 1—Host Testimonials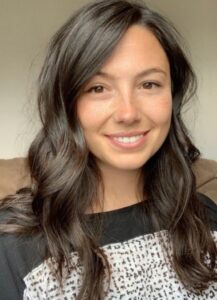 Rae Herbrand (HR, Division of Housing)
Has this program supported your Division? In what way?
Yes, and it has been a great experience all around. We were able to work together with the JRP to customize the rotation assignment to our business needs and the skills of the employee. This made for a very rewarding and successful experience!
What work has JRP supported your division to do?
Hosting a job rotation employee has enabled our division to tackle campus initiatives, provide quality and timely support in everyday HR activities, and enhance our internal resources. Our rotation employee, Clara, was able to jump right in, given her skills and eagerness to learn. Not only was she able to independently complete meaningful work, having her fresh perspective allowed us to revamp processes and broaden services to our managers and employees.
Would you recommend participating in the program to others? Why?
Definitely! On top of being able to complete some great work together, it's a valuable and fulfilling experience to support the learning and growth of someone early in their career.
What was the best part of the experience as an Assignment Supervisor?
It has been wonderful working alongside our rotation employee, Clara. Her eagerness to learn, fresh perspective and energy have been so revitalizing during the pandemic, which brought a lot of change, uncertainty, and needed adaption. I can't wait to see where her career takes her!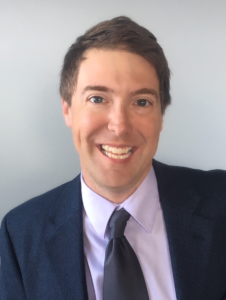 Jason Jankoski (HR, College of Engineering)
Has this program supported your Division? In what way?
We've enjoyed participating in the Job Rotation Program. Having our first rotator join our CoE HR team created a huge amount of energy and excitement. We're hoping to have employees in both the HR and Finance fields in future rotations. We are hugely supportive of this program.
What work has JRP supported your division to do?
We've been able to provide mentoring opportunities between rotators and our senior level staff who share their knowledge and have been able to learn and exchange new ideas with our rotator. We've also been able to complete projects that would normally not have been completed because of the additional FTE.
Would you recommend participating in the program to others? Why? 
Yes, absolutely.  It is a very rewarding experience for everyone involved. Joining the program makes your organization a better place. It's about sharing resources and knowledge for the future of the UW.
What was the best part of the experience as an Assignment Supervisor? 
Seeing the enthusiasm of those near the start of their careers and passing along knowledge is immeasurable. I think to the Sunscreen Song by Mary Schmich:  "Be patient with those who supply [advice], advice is a form of nostalgia, dispensing it is a way of fishing the past… wiping it off, painting over the ugly parts and recycling it for more than it's worth." Hopefully some of the knowledge we've passed along to our rotator will help them to take the HR field on our campus to even higher levels.
Haines, Rusty (Finance, Business Services)
Our rotator, Dylan Mooney, literally joined us the week COVID impacted our Division. Miraculously he jumped right in to help with our emergency COVID process for requiring travel approval for all essential travel. In addition, he was involved with the startup of our travel audit process. Within days he was an integral, trusted, productive part of our Team at a time of chaos. We were very grateful for his assistance!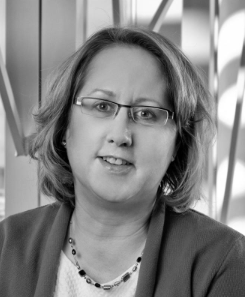 Natalie Feggestad (Finance, School of Human Ecology)
I would highly recommend participating in the Job Rotation Program. The Financial Analyst rotator, Mariah Pampuch, placed with SoHE was highly skilled and motivated. She was able to perform valuable and meaningful analytics that we hadn't previously had time to perform ourselves. She also added capacity to our standard financial reporting processes, which allowed us to make improvements and time to devote to special projects. I look forward to hosting another financial or HR rotator at some point in the future.
 Cohort 1—Rotator Testimonials
Why did you want to participate in the program?
How has JRP shaped you? How are you different because of this program?
What will you take with you moving forward in your career?
I wanted to quickly gain experience in the field of HR and at UW. Coming straight out of college, I wasn't sure what area(s) of HR I wanted to work. This program has given me the opportunity to test different roles and figure out which functions I'm good at and enjoy spending my time doing.

– Clara Moen

The program has connected me with a variety of resources on campus and widened my professional network. I've developed a more holistic understanding of how the university functions and how HR operates within it, both at the institution and division level.

– Clara Moen

I've gained a breadth of knowledge about HR systems, policies and procedures at UW that will definitely serve me. I've developed skills such as problem solving, communication, and adaptability. Most importantly, I've built relationships and performed meaningful work.

– Clara Moen

I thought it would give me a wide variety of experience across many different HR functions, and allow me to see how UW operates from campus/division/dept perspectives. This program is a unique opportunity: we spend two years focusing on our professional development while performing different roles.

– Alex Bergendahl

The educational and professional development experiences of the program have been the most rewarding part so far. I feel like my knowledge of HR has grown exponentially in just the last year and a half. At the end of my second rotation, I was able to pass my PHR exam and become certified as a Professional in HR.

– Alex Bergendahl

The number of amazing people who have given their time is what will stick with me most. If it weren't for the people, I wouldn't have learned half of what I did. The program has reinforced that it's people who are the most important aspect of any job. They've inspired me to want to help others when I am further along in my own career.

– Alex Bergendahl

I wanted to meet various leaders across all divisions on campus and expand my ability to serve the campus through a collective lens, since it affords exposure to multiple offices. I find this perspective invaluable.

– Dylan Mooney

The ability to remain dynamic in assisting various offices and teams, while retaining knowledge of the UW as a whole.

– Dylan Mooney

I was looking for a finance rotation that would help me get back into the world of finance. I happened upon the UW–Madison Job Rotation Program and because I've wanted to one day work for a university, I felt that this rotation program was my best opportunity to do both.

– Mariah Pampuch

This program has made me a better person at work and personally. It has showed me how to adapt to ever-changing environments, even before the events of 2020. Knowing how to adapt to change in the workplace was something I'd previously struggled with but now look forward to with open arms.

– Mariah Pampuch

I will take the idea that everything is not what it seems, and to be patient. Working in different sections of UW–Madison has made me see how things fit together and how much work goes into making sure that UW as a whole runs as smoothly as it does. No matter where I end up,  cultivating patience, and knowing how to ask the right questions will help me.

– Mariah Pampuch
Cohort 2—Rotators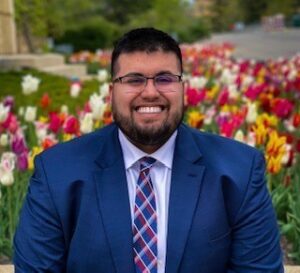 Sebastian Kelnhofer-Maldonado (he/him/his), HR Job Rotator
I am a proud alumnus of the  College of Letters and Science and the PEOPLE Program. My previous experience as a Men's Engagement Coordinator with UHS, as well as leadership positions in various student organizations have taught me the importance of having conversations, building relationships, and bringing people/teams together. Most recently as a COVID-19 Contact Tracer, I led outreach efforts to educate vulnerable/marginalized populations on the importance of receiving the vaccine against COVID-19.
My passion for HR began as the Recruitment Chair for the Filipino American Student Organization (FASO). This experience motivated me to complete my certificate in HR from Madison College. I wanted to be a part of this program to become a well-rounded HR professional. Through involvement in the program, I hope to build upon prior experiences and work to create engaging, diverse, and inclusive work environments. I'm excited to begin my career in HR at UW–Madison. #workwithbucky. On Wisconsin!  In my spare time, I enjoy watching sports, building botanical/architectural Lego sets, and traveling with family and friends.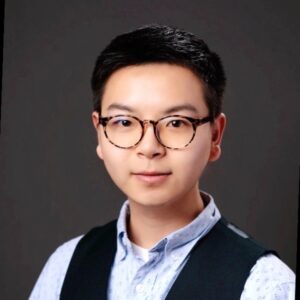 Yong Li (he/him/his), HR Job Rotator
Born in China and raised in Malaysia, I first came to the U.S. as a graduate student and received my master's degree from UW–Madison. I have more than eight years of rich overseas experience and three years of design, coordination, and execution of innovative international and intercultural programs across governmental, non-profit, and higher education sectors.
Some of my strengths are related to multicultural customer services, international education, talent development, and culturally targeted community outreach. Throughout my work, I've supported global citizens and American Dream chasers through college by following their educational paths, transitioning from home to host culture, and orchestrating life journeys in conscientious ways.
As I begin the Job Rotation Program as an HR generalist, I'm confident that my transferable skills will allow me to empower marginalized/underserved employees (e.g., international scholars, professionals of color, LGBTQIA+ members). My first rotation will begin in August 2021; I'll work with the payroll unit through Spring. I look forward to serving fellow Badgers who serve you and me.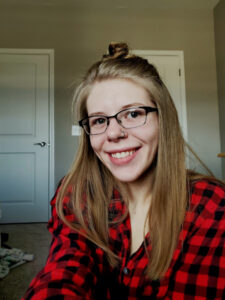 Breanna Weiss – Finance Job Rotator
I graduated from Edgewood College in May 2021 with a BS in Business (Finance). Sometimes I joke that I was forced to love finance because I put myself through college. I did fall in love with finance when I began tracking my finances and that love only grew with my position at Edgewood College as a Data Analyst Intern for the Academic Success Office.  There, I used my Excel and analytical skills to identify trends. Because I was the first to take on this position, I ultimately provided an instruction manual for use of my Excel workbooks and interpretation of my findings.
The UW–Madison Job Rotation Program is a dream start to my career!  I'll use skills developed through my internship and will rotate through different career paths every six months. During each rotation, not only will I learn about the campus-wide financial environment, but I'll also receive mentoring and phenomenal development opportunities. I chose this opportunity to become a well-rounded individual in the field of finance.
I expect this opportunity to be career changing and feel lucky to be able work at UW–Madison. My excitement to be a part of such an inclusive culture and to take advantage of all the ways I can become involved on campus as a staff member grows every day that I am a part of this campus.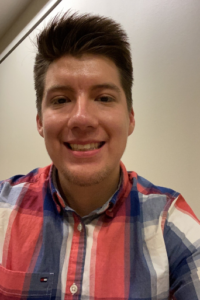 Kevin Peralta, Finance Job Rotator
In May 2021, I graduated with an Economics degree from UW–Whitewater, where I worked at the Fiscal and Economic Research Center (FERC). This work helped me build on the skills I was learning in the classroom. Prominent projects included county housing market analyses, and researching how local financial institutions are affected by natural disasters. These projects enhanced my research and analytical skills, prompting interest in finance work.
In 2020, I joined UW–Whitewater's Fed Challenge team, a collegiate competition hosted by the Federal Reserve in which teams are tasked with analyzing current economic conditions and giving monetary policy recommendations. I was in charge of financial market research for my team. I learned so much from this competition and in working with my team, we were able to achieve top 3 in the region tying with UW–Madison!
I am excited to be a Job Rotation Program employee at UW–Madison as an Associate Financial Analyst! I'm motivated to build upon my skills and learn lots of new things, and am excited to work with new people throughout four rotations.  I'm also looking forward to gaining a broader understanding of the way UW operates.
Ryan Fink, Finance Job Rotator
My name is Ryan Fink and I graduated from Creighton University in May 2021. I majored in financial analysis and most recently worked at TD Ameritrade as a Financial Services Intern. This position had me as the front line of defense for the company managing incoming calls that would deal with account modifications, market questions, and much more. This opportunity enhanced my knowledge of finance and the market, as well as my ability to multitask and communicate effectively to satisfy customer needs efficiently. Following graduation, I was actively looking for a position that would challenge my analytical and communication skills and offered the opportunity to learn many new skills and have a variety of roles as I am unsure exactly what position I would like to pursue within finance.
That is why I am extremely excited to be working within the Job Rotation Program for UW–Madison, specifically in financial modeling. My goal is to help the university better prepare their finances and allocate their resources for future use by working on a long-range model that dives into the plan of campus housing and dining for the next ten years. I believe I will excel in this position due to my strong problem-solving skills as well as my ability to use programs such as Microsoft Excel and Tableau to communicate and present my results efficiently.