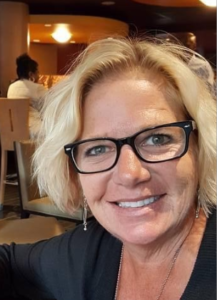 Trisha Bauer, Human Resources Manager-Advanced for the Office of the Vice Chancellor for Research and Graduate Education (OVCRGE), died on February 16, 2021 at the age of 54. She'd worked in HR for the university for 22 years, the last sixteen in the Office of the Vice Chancellor for Research and Graduate Education (OVCRGE).
Trisha was a pivotal member of the OVCRGE HR office, and was also a leader, mentor, and valued friend to hundreds of colleagues across campus. We know this without a doubt; messages from these colleagues poured in as the sad and unexpected news reached them working largely from their homes during the pandemic.
Trisha grew up in La Crescent, Minnesota and graduated from La Crescent High School. She attended UW–La Crosse, earning a bachelor's degree in business administration with an HR emphasis.  Clearly, she had the talent and affinity for this field as she went on to become a highly respected and admired human resources professional.
Her UW employment began in 1999, when she joined the Classified Human Resources Office as a Human Resources Specialist. In 2002, she moved to the Division of Student Affairs. It was at this time that Julie Karpelenia came to know her, crossing paths in the halls of Bascom. Julie recognized that there was something special about Trisha and knew that she would be a wonderful addition to the Graduate School HR team.
In 2004 an organizational change provided the opportunity for Trisha to move to the Graduate School (which became the OVCRGE in 2014), and the potential Julie recognized came to fruition. Together they implemented a new structure which would provide more efficiency and better services for all the customers in OVCRGE. Beyond organizational effectiveness, Trisha provided a spark that made this HR team truly special.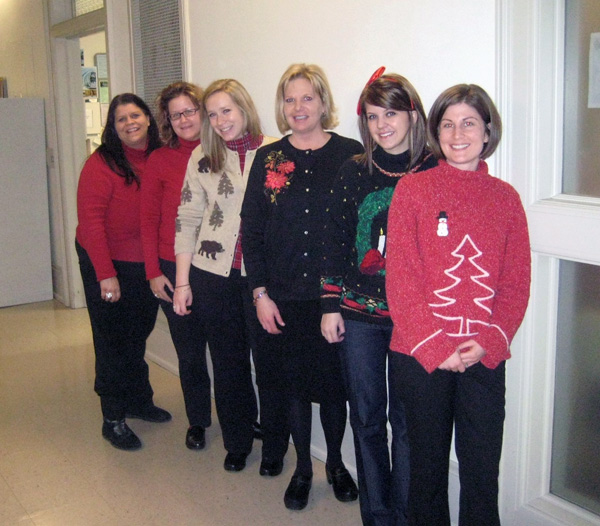 While working full-time, Trisha started graduate school in industrial relations, a field now referred to as human resources management. In 2003, she earned a master's degree from UW–Madison and became a Badger alum—a status that correlated with her long and enthusiastic support of Badger athletics. On mornings after a big win or loss, or an interesting game, it was a pleasure arriving at work to discuss the events of the game with her and our shared excitement as we looked forward to the next game.
Her genuine kindness made co-workers and other employees feel good about the work they did and helped many of us get through challenging times. She tackled tough problems without hesitation. Having her in the room (or on the Zoom call) in these situations was a real gift because of her calm approach to problem solving.
Trisha is survived by her cherished family: her partner Tom Korpady, her mother and stepfather, Sandra and Stan Stetzer, siblings Bryan and Aaron, and adored nephew, Adam. All of her co-workers recall that she spoke often and warmly about each of her family members. Her beloved standard poodle, Jessie, was well known to all of us in OVCRGE as well.
We are grateful for the time we had with Trisha and miss her deeply. Going forward, we are better able to do our work, and to support each other because of her presence and her example as a compassionate mentor and colleague. We remember her supreme professional attitude, her knowledge, wisdom, and patience. Above all, we remember her vibrant smile and infectious laugh.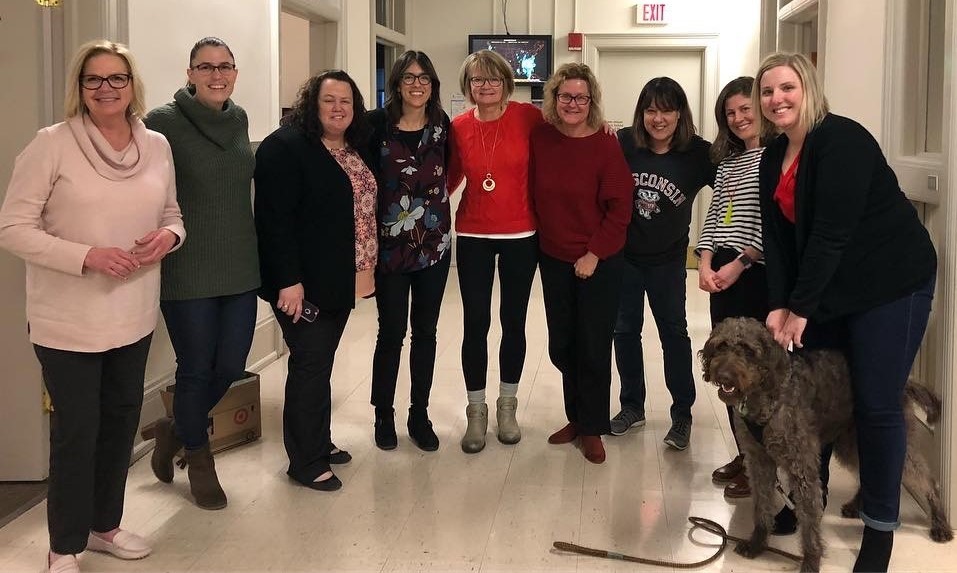 Trisha Bauer's obituary is in the La Crosse Tribune.  A celebration of Trisha's life will be held at the Lion's Club in Mindoro, Wisconsin on July 24, 2021.