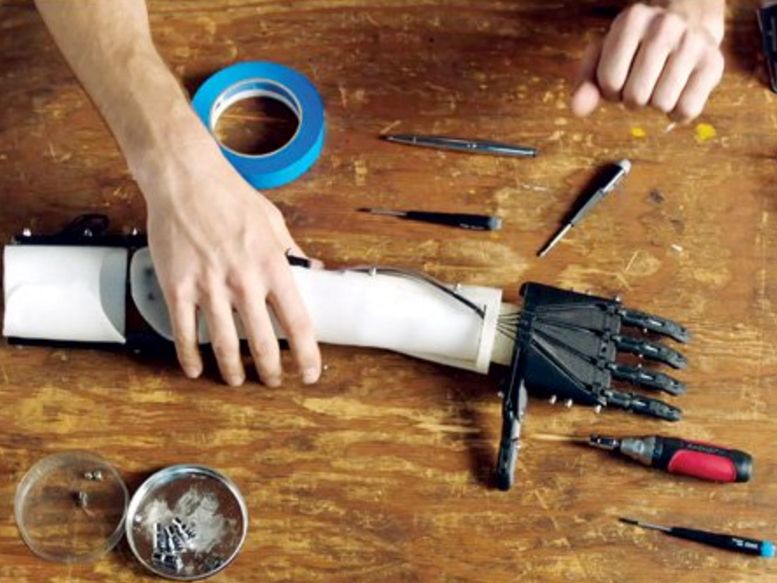 Curing cancer, ceasing war, and winning the Powerball. How can we make these things happen tomorrow? Yes, I said tomorrow! Those of you reading this article may be thinking that's an aggressive or even impossible goal, but wasn't everything that has happened in life impossible at one point in time? That's Mick Ebling's perspective. Mick is an author, philanthropist, producer, and someone who defies the term impossible, and he believes that there is nothing in this world that can't happen.
I was lucky enough to hear Mick Ebling at the 2017 ATD TechKnowledge Conference share some amazing stories of the impossible becoming the possible. He shared the story of Tony Quan, tag name 'Tempt One', an American graffiti artist who lost bodily function due to ALS but today continues to make art solely using eye recognition assisted aids? software? Another story Mick shared was about a boy named Daniel who lives in Sudan, who lost his arms to a gas and shrapnel bomb but today can take care of himself by printing prosthetic arms that cost less than $100. Attached are a few links of Mick sharing these stories – check them out!
You are probably now asking, what does this mean for us HR and Payroll professionals on the UW–Madison campus? Every day we encounter challenges, some of them are new and some of them are old. You may think that some things will never change, it's not because of the saying that someone may think this ("that's how it's always been done"). The UW–Madison community has evolved through much change in recent years and will continue to work to make the lives of the community, students, and colleagues relevant and meaningful. So, each day, when you think you may have encountered the impossible, consider 'Tempt One' and Daniel and ask yourself how you too can make an impact.