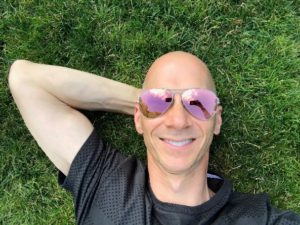 Position Title: Chief Human Resource Officer and Associate Vice Chancellor for Human Resources
Location: Office of Human Resources, 21 North Park Street
Educational Background: B.B.A., Marketing from Georgia State, SPHR, SHRM-SCP
How did you get your start working in human resources?
Many years ago, I was working at the Federal Reserve Bank in a leadership role. While working in this role, I discovered there was little to no cross-training for employees. I realized that with cross-training, we could improve the level of communication and efficiency across the organization. That was the moment I knew I had a knack for human resource training and development. I moved into a role working for Eckerd Drugs as a Regional Human Resource Representative. There I had the opportunity to work in a consultative role supporting stores, particularly as it related to associate learning, recruiting and employee relations.
What excites you most about working on the UW–Madison campus?
Ever since working in higher education, I have been drawn to organizations that welcome challenges, and to finding innovative ways to solve challenges within those organizations. I am fortunate to work with many UW–Madison leaders who are open to new perspectives and committed to the success of our mission.
I would also say that the campus has a rich history and reputation steeped in tradition. I have been privileged to meet countless people who are immensely talented and with whom it's highly rewarding to work.
What's happening in the Office of Human Resources?
There are so many things happening across the Office of Human Resources! The Total Title and Compensation Study is off and running. This is a tremendous collaborative and transformative undertaking for our campus that involves many people that cut across several different schools, departments and divisions throughout UW–Madison. This study is going to help us make well-informed choices and will build a good foundation for long-term decisions for UW–Madison.
The different areas within OHR continue collaborating with divisions and are working towards developing mature centers of excellence. We continue the good work of HR Design by fostering a consultative model that focuses on both external and internal partnerships. For example, the HR Communities of Practice Office has played an instrumental role in driving change in "how" we do business. Additionally, Employee Services is partnering with SMPH on an important payroll initiative. Additionally, TRE continues its work with departments to enhance outreach efforts and attract talent. Finally, PMDP is being rolled out in phases and that process has received excellent feedback thus far.
Any advice for HR, Payroll, and Benefits Professionals at UW?
This advice can be applied more broadly: Get to know the "business"; get to know those whom you support, the industry they work in, and the business processes they follow. Couple that with learning how human resources fits in with their existing processes and "line(s) of business." Never be afraid to ask for help or to solicit feedback. We all have different experiences, backgrounds, and skills that we can share with each other. We are stronger together and can learn more powerfully from one another.
What achievement are you most proud of?
Working for the University of Georgia System, I led the development of the Executive Leadership Institute (ELI). This was a professional development program for staff and faculty, specifically designed to grow talent from within the organization. The program was large in scope and involved all the public institutions of higher learning throughout the State of Georgia. Within six months of the completion of the first cohort of the ELI, 20% of the "graduates" were promoted. This program is still in existence today. A long-term vision of the ELI was to couple it with succession planning. I am proud to say that this good work began approximately only two years ago.
Favorite Thing About Madison?
I love staying active! This city has a lot of paths for running, and biking, which is where you can find me and my dog, Cooper, during most days off. Cooper has traveled with me from Atlanta, Georgia and spends most of his time looking out the front window checking out all the downtown action.
It's great being in a city with culture and good dining. I certainly have made my rounds around the city's restaurant scene, and I cannot even begin to recall how many different types of cheese curds I have consumed since I moved here!