Sharon Blohowiak has been a research professional at UW–Madison for almost 20 years with 16 years in the Department of Pediatrics as a lab manager. Research professionals are valuable employees and contributors to the UW research community, often performing duties above and beyond the lab bench. However, their contributions are undervalued and their career opportunities are limited. Ms. Blohowiak is a champion for lab managers, serving on the steering committee for the UW Lab Management Community of Practice, a group dedicated to providing professional development opportunities for UW research professionals.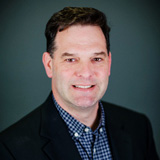 Christopher East currently serves as the Organizational Career Development Specialist with Learning and Talent Development in the Office of Human Resources. His work focuses on creating and enhancing career development programs and training for all UW–Madison employees and managers. He has an undergraduate degree in Communications and a Master in Higher Education. Christopher has trained students and education staff on career assessment, career development and job seeking skill attainment spanning private and public 4 year and 2 year institutions coast to coast. Additionally he spent about 8 years of his career supporting career readiness for K-12 in Wisconsin. He has a passion for project development and helping others fulfill their career and academic goals.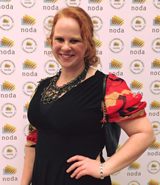 Heather Ferguson is a multipotentialite who has had a variety of roles in her career: journalist, group fitness instructor, breakfast operations coordinator, university seminar instructor, recruiter, and curricular specialist—to name a few. After working in college orientation for 10 summers, Heather has learned that both life and career are a series of transitions and that empowerment often comes from enjoying education, connecting with the community, and embracing being a perpetual beginner. She understands that solving today's complex problems requires interdisciplinary expertise, and she enjoys helping people examine how they can use their unique gifts to serve larger goals.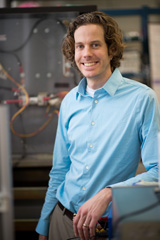 Kyle Hanson is currently the Lab Manager of the Wisconsin Electric Machines and Power Electronics Consortium (WEMPEC) research laboratory in the department of Electrical Engineering. Interestingly, he currently works in the same lab where he was a research assistant while pursuing a MS in mechanical engineering. The lab supports the research of seven faculty members (PI's) and over 60 graduate research assistants from many different engineering disciplines. Because the WEMPEC consortium has its own UDDS his role covers a wide array of responsibilities from research & lab management to purchasing & DPA (department property administrator). In addition, this semester he has taken on the extra responsibility of teaching a senior design course. In the future, he hopes to transition his teaching role to focus on a new electromagnetic teaching lab for electric motor prototyping.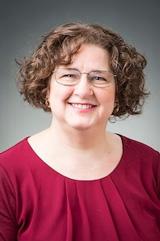 Lynn Haynes is the Director of the Office of Research Compliance at the UW–Madison, overseeing the administrative support and compliance for the Human Research Protection Program and the Research Animal Resources and Compliance unit. The majority of her career was spent in the Department of Surgery in the School of Medicine and Public Health (SMPH) where she performed basic, translational and clinical research as well as research administration. She brings hands-on experience of advancing an academic staff research career from research specialist to Distinguished Researcher, while also gaining increased administrative responsibilities including lab management, coordination of department lab managers, service as vice chair for the SMPH Animal Care and Use Committee and oversite of the department's basic science research operations.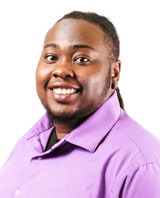 Ace Hilliard, M. S., is a first generation transman of color and alumnus of the University of-Wisconsin Madison. Ace has received a Bachelors of Science in Community and Nonprofit Leadership and a Masters of Science in Educational Leadership and Policy Analysis, both from UW-Madison. With past experiences in student activism, being apart of and advising Greek Life, to now working and helping non-traditional students with educational decisions in the Adult Career and Special Student Services Department of the Division of Continuing Studies , Ace values lifelong learning and making decisions based on your personal life goals.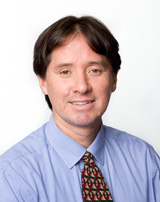 Dr. Matthew T. Hora is an Assistant Professor of Adult & Higher Education, and the Director of the Center for Research on College-Work Transitions at UW-Madison. Dr. Hora draws on theory and method from cultural anthropology and the learning sciences to study how skills are defined and taught in postsecondary institutions and the workplace and the impact of internships on student outcomes in the US, China and Japan. Dr. Hora recently won the 2018 AAC&U Best Book on Liberal Education award with his colleagues for their book "Beyond the Skills Gap: Preparing College Students for Life and Work."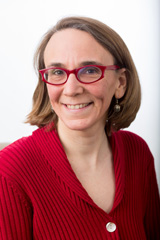 Moira Kelley is a senior counselor and the communications coordinator for Adult Career and Special Student Services within the Division of Continuing Studies. Her experience in higher education spans close to three decades and she has been with ACSSS for 21 years. The majority of her career has been supporting adults making career transitions and/or continuing their education. She has presented countless career planning workshops as well as guiding individuals one-on-one through the career and education planning process. Moira was on the Wisconsin Career Development Association board from 2004-2016 serving as president for two years, and in other executive board and committee roles during her tenure with the organization. She has an MS in counseling from UW-Whitewater, a BS in psychology from Carroll College, and is certified to administer the Strong Interest Inventory and the Myers Briggs Type Indicator.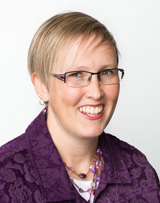 April McHugh works as a career and educational counselor at UW-Madison's Adult Career & Special Student Services, part of the Division of Continuing Studies. She has been working with adults in career transition for more than 19 years providing career, personal, educational and formerly mental health counseling and educational advising. April currently serves UW staff and community adults in the Dane County area through facilitation of career planning workshops, UW's weekly Job Search Support Group for professionals, and meets individually with those seeking more rewarding careers or are in transition and/or seeking additional education. She has her Master's in Guidance and Counseling, is licensed as a professional counselor (LPC), nationally certified as a counselor (NCC), master career counselor (MCC) and holds the Career Development Facilitator (CDF) and Career Development Facilitator Instructor (CDFI) credentials.
Keith McHugh is a consultant and public speaker based in Madison, WI. As a self-declared and MBTI tested introvert, he embraced his strengths to pull together the information, resources, and tools to make entering any room a rewarding experience. He is a native of Arlington, VA who moved to Madison shortly after visiting only once. He has a Bachelors of Business Administration with a focus on Small Business Management from UW-Madison. He draws from a diversified background of experience including entrepreneur at age 10, professional baker, production manager, Realtor, and executive leadership.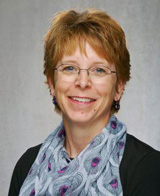 Sybil Pressprich works in Adult Career and Special Student Services at UW–Madison where she assists community adults and campus employees facing a variety of career situations. From early career explorers to those making retirement plans, Sybil helps individuals identify their interests, skills and values though individual appointments and group workshops. She has extensive experience in designing and facilitating workshops on career and job search topics and is certified to use the Myers Briggs Type Indicator and Strong Interest Inventory. Sybil is a certified Job Loss Recovery Program coach and holds a master's degree in Adult and Higher Education from Montana State University.
Laur Rivera is a lab manager in the Prejudice and Intergroup Relations Lab (PIRL)at UW–Madison. In 2017, Laur started studying prejudice at Colgate University and recently started at UW–Madison in the fall of 2018. Laur earned her Artium Baccalaureus from Hamilton College studying Neuroscience and Studio Art. Currently Laur's efforts are directed toward the Prejudice Habit Breaking Intervention work done in the PIRL.
Brenda Salvo is a Ph.D. student in Educational Leadership and Policy Analysis studying Higher Education. She currently works with Learning and Talent Development in the Office of Human Resources as a graduate project assistant for the WiGROW initiative, supporting student employees and their supervisors as students identify skills learned through their on-campus job that will enrich their college experience and support their career development. Brenda has an undergraduate degree in social work and a Master's degree in student affairs administration, with professional experience in non-profit youth work. She has a passion for supporting young people as they develop a vision for their own future and the future of their community, and as they gain the skills needed to make those visions reality.
Elizabeth Schrimpf, MA, LPC-it, CCC has been a career counselor in the Madison area since 2014, helping clients address issues from "Should I go to college or get a job?" to "How do I prepare for retirement?" and everything in between. Prior to joining UW-Madison's Adult Career and Special Student Services, she worked with clients at the Dane County Job Center seeking help with job placement after layoffs and vocational training in the skilled trades. Despite being relatively introverted in real life, Elizabeth loves developing workshops and public speaking and is thrilled to be part of this conference. She lives on the near-west side of Madison with her husband and tortoise, Emory Turtle, who is also an introvert.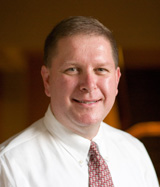 Dr. Don Schutt, NCC, LPC, BCC, CCSP is a public sector HR consultant at CPS HR and also in the Office of Human Resources at the University of Wisconsin–Madison where he is also a Senior Director Emeritus. He most recently served as the Senior Director of Talent Management. Previously, Don worked as a career development specialist at the Center on Education and Work in the School of Education at UW–Madison. Don is a Licensed Professional Counselor in the state of Wisconsin, a National Certified Counselor, a Certified Career Services Provider through the National Career Development Association and a Board Certified Coach. His educational background includes a Ph.D. and M.A. in Counselor Education and Sports Psychology from the University of Iowa, and a B.A. in Journalism and Economics from UW-Madison. Don was recently recognized as a National Career Development Association (NCDA) Fellow.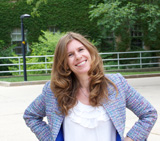 The Center for Pre-Health Advising was Dija Selimi's transition to a new career after working in research for 10 years. Her drive, creative problem solving, and collaborative skills from research helped her earn the Early Career Advisor Award in 2014 for her commitment to students, innovative programming to meet the needs of the large pre-health population, and the use of data analysis to understand this population and their needs. Dija earned her Ph.D. in Plant Pathology studying non-chemical management of fungal pathogens and did post-doctoral research on bacterial biofilm formation and sweet protein synthesis. However, she eventually came to realize that the tenure track wouldn't be a good fit for her. Advising was an intentional career change that allowed her to do what she loves: work with students, talk about science, and use data to create programs that helps students reach their goals.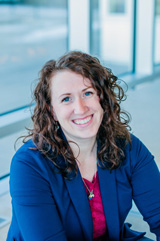 Kristina Vack is a motivated and high-energy career advisor dedicated to helping CALS students and alumni get what they need to build a career that brings them joy. With more than 10 years of advising experience coupled with a master's degree in Counseling Psychology she has successfully helped individuals interested in a wide range of careers. When she's not meeting with career seekers or crafting career-related workshops you can find her planning her next great travel adventure, meditating through hand embroidery or chasing after her two children.
Xiujuan Jane Zhang is an aspiring leader in education innovation. She is accomplished business analyst with a demonstrated history of achievements with advanced skills in the enterprise system and integration, data analysis, blended course design, and project management. She is a recognized cross-cultural leader, facilitator, and collaborator with the ability to work with cross-functional objectives, leading projects independently and collaboratively. Xiujuan currently works in the Wisconsin School of Business at UW-Madison as a business analyst and guest instructor. As a UW-Madison Alumna with a Master of Science degree, and Masters Certificates in Business Analysis and Project Management, she always embraces the Wisconsin Idea, paying it forward by coaching international Chinese students, parents and visiting scholars on leadership, culture and community engagements in spare times.