"Leading Deliberate Creative Teams"
Innovation is critical for the long-term success of organizations. Organizations who are unable or unwilling to innovate will become irrelevant and slowly wither away. Teams are the #1 source of innovation in organizations. When teams can be creative, the results can drive innovative change. However, teams are complex. Many teams maintain the status quo and don't have the skills to actually innovate. They fumble because of unclear purpose, poor team dynamics, or due to lack of understanding the creative process. Learn how leaders can help drive innovation within organizations by focusing on developing deliberate creative teams.
Educational Outcomes:
Learn recent research identifying three components all teams need in order to be creative.
Gain practical strategies and small changes you can make to help your team be more creative together.
About the Keynote Speaker
Dr. Amy Climer teaches teams and leaders to be creative and innovative. She is a speaker, trainer, and coach in creativity, innovation, team development, and leadership. Through her company Climer Consulting she uses research based practices, tools, and techniques teams can leverage to innovate on demand.
She developed the Deliberate Creative™ Teams Scale to help teams understand how to increase their creativity. Her TEDx talk The Power of Deliberate Creative Teams explains her research and philosophies on innovation. Amy is the host of The Deliberate Creative™ Podcast, which has over 100,000 downloads. She is the designer of Climer Cards, a creativity and teambuilding tool used by thousands to deepen conversations and generate ideas.
Amy holds a Ph.D. in Leadership and Change from Antioch University and a Master's degree in Outdoor Education from the University of New Hampshire. She is trained or certified in Creative Problem Solving, Immunity to Change, and the FourSight Thinking System. In 2016, she won the Karl Rhonke Creativity Award from the Association for Experiential Education. You can learn more about Amy and her work at climerconsulting.com.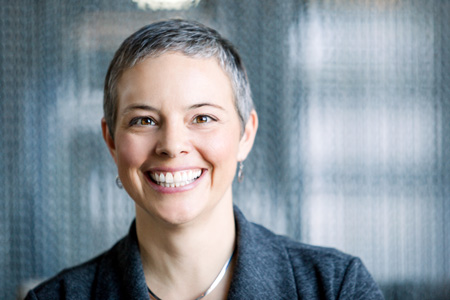 Testimonials
"Amy used a near-perfect blend of humor, personal and professional anecdotes, and thoroughly-researched facts in her discussion of how to maximize personal and organizational creativity. Not only was her presentation fun, but I also picked up a number of great tips and resources that I have already started to incorporate into my own life and management style."
Cliff Lippard, Executive Director at Tennessee Advisory Commission on Intergovernmental Relations

"Participants left the session feeling more confident in their ability to innovate and rely on creative methods to solve complex problems. Amy cultivates positive energy, designs visually stimulating materials, and allows space for both deep reflection and action in her workshops. We look forward to partnering with her again in the future!"
Dr. Tami France, Mayo Clinic