Important Updates:  On August 3, 2021, Chancellor Blank issued an order requiring all students, employees and visitors to campus to wear masks when inside campus buildings. Please read the Chancellor's message for additional guidelines and other important public health information.
Effective August 30, employees and students who have not shared proof of COVID-19 vaccination with University Health Services will be required to test weekly on campus. Those who are required to test weekly but fail to do so will be held accountable. Affected students and employees will receive a follow-up message with more details. Read the full announcement.
This web page is currently being reviewed and will be updated as needed to reflect the new campus guidelines.
Many UW–Madison employees who have been working remotely will be returning to their on-site workplaces over the next several months. The safety and well-being of everyone in our campus community—including employees—will continue to be our top priority as we bring more people back to campus. We will follow public health guidance while considering individual circumstances.
Policies, procedures, and expectations related to workplace safety will continue to evolve as new regulations, information, and guidance becomes available. Please continue to monitor this page for additions and updates.
Questions?
Updates for the campus community can be found at covidresponse.wisc.edu.
If you have questions or need assistance:
Language assistance is available.
Español, Hmoob, བོད་ཡིག, 中文, नेपाली
Spanish, Hmong, Tibetan, Chinese, Nepali
Reasonable Accommodation, Workplace Flexibilities, and Leave Options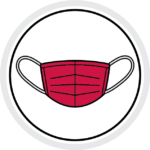 Meeting Toolkit and Letter Templates
Meeting toolkits and letter templates are being revised. They will be re-posted here when available.
Updated 4/22/2021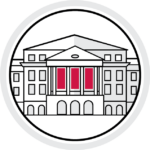 Frequently Asked Questions
Health and Safety
Cleaning and Disinfecting of Workplaces
Are there special procedures or protocols in place for cleaning and disinfecting workplaces?

Each unit is responsible for the regular cleaning and disinfection of offices, laboratories, conference rooms, workstations, and other unit-specific spaces. Each unit is also responsible for the removal of trash and recycling from unit-specific spaces.

Custodians will continue with routine cleaning, as well as additional cleaning of high-touch areas in common areas, including restrooms. Custodians will also continue to remove trash and recycling from common areas, bathrooms, breakrooms, and kitchenettes.

Additional information will be provided by your building manager, supervisor, or divisional human resources office.

Do employees have any personal responsibility for cleaning and disinfecting their workspaces?

Yes. All faculty, staff, and volunteers are expected to keep their workspaces clean. Employees should use disinfectant spray and/or cleaning wipes on hard surfaces in their work areas as necessary and appropriate. Cleaning supplies will be provided.

If you have any concerns about cleaning or disinfecting in your work area, please speak with your building manager, supervisor, or divisional human resources office.

How will campus vehicles be kept clean and disinfected?

Units with campus vehicles are responsible for the regular cleaning and disinfection of their own vehicles. Campus buses are cleaned and disinfected by Madison Metro.
Positive COVID-19 Cases, Exposure, or Symptoms
If an Employee Tests Positive for COVID-19
Exposure or Possible Exposure to COVID-19
What do I tell employees who may have been exposed to COVID-19 in the workplace?

If you have been instructed by University Health Services (UHS) or your DDR to notify employees about exposure in the workplace, follow these steps:

Inform the employee they may have been exposed to COVID-19.
If the employee is in the workplace, direct the employee to leave the workplace and contact their healthcare provider for additional guidance.
Encourage the employee to self-quarantine and monitor for COVID-19 symptoms. If they develop symptoms during quarantine, strongly encourage them to isolate themselves and follow guidance from their healthcare provider or PHMDC.

Additional information about what to do when someone is sick or possibly exposed to COVID-19 is available from Public Health Madison & Dane County (PHMDC).
If an Employee is Experiencing COVID-19 Symptoms or Feeling Sick
COVID-19 Testing
Returning to On-Site Work After Testing Positive for COVID-19 or Being Exposed to COVID-19
Reasonable Accommodation, Workplace Flexibilities, and Leave Options