"Workplace Wellness That Works"
Join Laura Putnam for a lively discussion on how you can transform the health and well-being of your employees, based on the 10 steps outlined in her book Workplace Wellness That Works. Brimming with the latest research, real-world examples, and tangible takeaways, learn how you can take action now. Laura will touch on industry hot topics, such as effective ways to inspire behavior change, the truth behind motivation, and the interconnectivity between culture and well-being. She'll also dive into creative tactics that aren't being talked about, such as "going stealth" – a strategy that calls for "sneaking" wellness into non-wellness initiatives. Come away inspired and ready to Start a Movement!
About the Keynote Speaker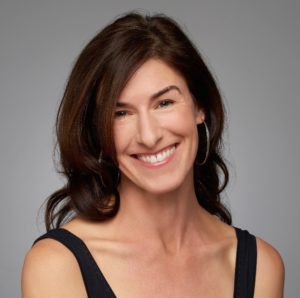 Laura Putnam, MA, author of the #1 Amazon Hot New Release in HR & Personnel Management Workplace Wellness That Works (WILEY, 2015), is CEO and founder of Motion Infusion, a leading well-being and learning provider. Her work has been covered by MSNBC, The New York Times, US News & World Report, Entrepreneur, Business Insider, and NPR. She is a former urban public high school teacher, L&D professional, public policy advocate, international community organizer, dancer, gymnast and now a movement-builder in the world of health and well-being. With a mission to get people and organizations "in motion," Laura is a frequent keynote speaker and has worked with a range of organizations from Fortune 500s to government agencies to academic institutes and nonprofits. She is the recipient of the American Heart Association's "2020 Impact" award as well as the National Wellness Institute's "Circle of Leadership" award. A graduate of Brown University and Stanford University, Laura lives in San Francisco with her fiancé.