"The POWER of Happiness"
Happiness is critical to your well-being. The reality is that in our fast change, unpredictable, and accelerated workplace and world, it's those who are willing to lead with happiness and take decisive, bold, consistent action despite the many unknowns who will reap the greatest rewards.
Only in giving up control can you truly harness the POWER of happiness to create new opportunities, cultivate more energy, manage stress, and build confidence and connection both personally and professionally.
Stacey Flowers will share actionable insights and simple strategies for harnessing the power of happiness to produce radical results in your life.
About the Keynote Speaker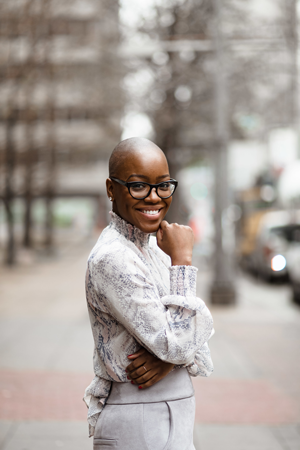 Stacey Flowers is a TEDx Talk speaker, entrepreneur, and eternal optimist dedicated to helping people create authentic, fulfilled, happy lives. She's been named The Next Global Leader for her generation and listed #1 on the Top 10 List of Female Motivational Speakers.
Known as "the mentor in your head" because of her refreshing, authentic approach to connect with audiences everywhere, Stacey has a unique ability to educate, empower, and inspire audiences worldwide. She believes self-development is the greatest world-changing tool on the planet and everyone can benefit from it.
Stacey holds a bachelor's degree in Paralegal Studies from the College of Saint Mary and a master's degree in Human Resources from Loyola University Chicago. Her deepest pride and privilege has been raising her 17-year-old son.