3:45 pm–4:30pm
Varsity Hall II/III
Leadership Journeys:  How campus women leaders paved their paths
Please join four campus leaders as they share insights, experiences, and reflections regarding their career and leadership journey at the symposium.
Possible questions may be:
If you could go back to who you were 10 years ago, what advice would give your present self?
Tell us about influential women who have helped you along the way (ie: who were they, what did they do)?
What struggles are you facing in your career as a woman?
What have you found to be best skill or attribute in your career?
What do you think are the most significant barriers to women workforce?
Imposter syndrome is a real issue with women. Tell us about a time that you experienced imposter syndrome and how you dealt with it.
Audience members will be able to ask questions during the Q&A portion of the panel.
Panel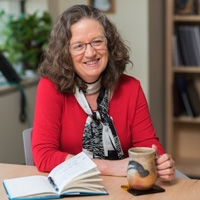 Lois Brooks
Vice Provost for Information Technology and Chief Information Officer
Lois Brooks joined UW–Madison in August 2018 as vice provost for Information technology and chief information officer. The vice provost for information technology and chief information officer (CIO) has direct and indirect responsibility for the entire sphere of information technology (IT) related activities on campus. In conjunction with advisory groups, this role oversees the development and delivery of IT services, IT security policies and best practices. The CIO also directly manages the IT Center of Excellence, Chief Information Security Officer team and the Division of Information Technology (DoIT).
Prior to joining UW-Madison, Lois served as Oregon State University's vice provost for information services and chief information officer. She also served for twenty-five years at Stanford University, most recently as Director of Academic Computing. During her tenures at Stanford and Oregon State she co-founded the Sakai Foundation (now Apareo) and UNIZIN Consortium, serving on the Board of Directors for each. She also served as Executive Director of the Sakai Foundation.
She is active nationally in the higher education community, having served in leadership and governance roles with the Northwest Academic Computing Consortium, Educause and Internet2. She holds a BS in Applied Economics from the University of San Francisco, an MBA from the University of California Berkeley and an MBA from Columbia University.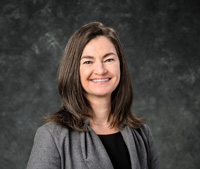 Lisa Carter
Vice Provost for Libraries and University Librarian
Lisa R. Carter is the Vice Provost for Libraries and University Librarian at the University of Wisconsin-Madison. In her role, she oversees campus libraries and provides leadership for strategic planning, fundraising, ensuring coordination of campus library collections, services and personnel and advancing campus partnerships, collaborations and initiatives. She also directs efforts to develop and enhance access to relevant, distinct and compelling content and collections, and cultivates campus, regional, national and international partnerships that facilitate scholarship and support the mission of the university and the library.
Prior to joining UW-Madison, Carter served as the associate director of special collections and area studies from 2011-2018 at The Ohio State University Libraries. At Ohio State, she helped to advance campus-wide discussions that positioned the Libraries as a valued partner and leader, such as exploring digital arts and humanities practice on campus and cultural heritage collection stewardship. Carter also established and provided leadership for a museum-quality exhibition program that offers library experiences that inspire discovery and opportunistic engagement with Libraries' expertise and collections.
Previously, she was the head of the Special Collections Research Center at North Carolina State University Libraries and the director of archives at the University of Kentucky Libraries. In her professional service, Carter has advanced conversations about integrating distinctive collections widely throughout the academic enterprise.
Carter received a master's degree in information and library studies from the University of Michigan and a bachelor's degree in interdisciplinary humanities from Michigan State University.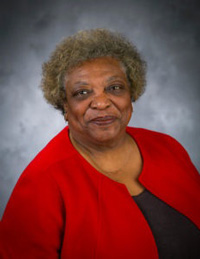 Gloria Hawkins
Assistant Vice Provost and Director of Chancellor's and Powers-Knapp Scholars
Gloria Hawkins is an Assistant Vice Provost in the Division of Diversity, Equity and Educational Leadership (DDEEA) and Director of the Mercile J. Lee Scholars Program at the University of Wisconsin-Madison. The Lee Scholars Program is the umbrella for the Chancellor's and Powers-Knapp Scholarships for talented and outstanding students from under-represented backgrounds. Gloria has a love for UW-Madison and a commitment to the education and career development of women and under-represented minorities. She has spent 41 years on campus and 34 of those years of continuous service in various capacities. These have included Student Services Coordinator in the School of Human Ecology for almost 2 years; Assistant Dean in the College of Letters & Science for 6 years; Assistant Dean in the School of Medicine & Public Health for 19 years and in her current position for 5 ½ years. She has particularly enjoyed working with under-represented groups and providing opportunities for them to realize their potential. Gloria's work has given her opportunities to serve on regional and national committees and boards that examine minority representation in higher education and the workforce.
Gloria has a bachelor's degree in music therapy from Michigan State University, a master's in guidance and counseling from Clark Atlanta University, and a Ph.D. in educational administration and educational policy from UW-Madison.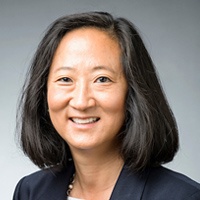 Eden Inoway-Ronnie
Chief of Staff, Provost Office
Eden Inoway-Ronnie was born and raised in Salt Lake City, Utah, and she is a graduate of Carleton College in Northfield, MN. After college, she began working as a paralegal with Community Legal Services, in Philadelphia. Through volunteer work with immigrant communities in Philly, she became interested in education, and pursued graduate studies in the Educational Policy Studies department in the School of Education here at UW-Madison. After earning an MA and PhD, she worked for a year as a lecturer in the department.
In 1997, she was hired in the Office of the Provost here at UW-Madison as a postdoctoral fellow, after which she moved into a position as an academic planner. Since 2001, Eden has served as Chief of Staff /Special Assistant to the Provost/Vice Chancellor for Academic Affairs at UW-Madison. She has served 7 permanent and interim provosts during this period of time.
Eden's current responsibilities include serving as a senior advisor to members of the Provost's office, managing the flow of issues and projects, serving as a liaison between the Provost's office and other campus offices, managing major aspects of faculty and staff appeals procedures that come before the Provost, coordinating several grant programs, supervising staff, and coordinating the agenda for several key leadership meetings.
From 1990–1994, Eden served on the Board of Trustees of Carleton College as a young alumni trustee. She has served on the Carleton Multicultural Alumni Network Executive Board, as well as the Carleton Alumni Council. She has served as a mentor to several Chancellor's Scholars at UW-Madison over the years. In her spare time, Eden volunteers at MOMs food pantry and is working diligently to help ensure the successful advancement of her two sons from their teenage years to adulthood.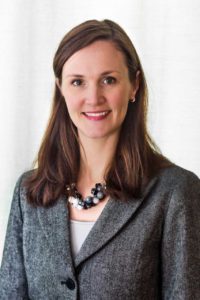 Moderator
Jessica Swenson
Learning and Talent Development Programs Manager
Jessica Swenson is the Employee Learning Programs Manager in Learning and Talent Development at UW–Madison. She's been teaching leadership and professional development courses for 17 years while consulting with and coaching employees, supervisors, and managers on a variety of topics. A graduate of UW–Madison, she has facilitated many conference workshops for UW–Madison professional development conferences as well as Leadership Sun Prairie. Additionally, she serves as co-chair for the Leadership @ UW–Madison initiative to bring a common language and understanding of leadership to campus.