Themes
---
Finding Your Voice
Sessions will be focused internally on self-reflection and personal development.
---
Building Your Voice
Sessions will be focused on leadership tactics, community building, and having bold conversations.
---
Putting Your Voice into Action
Sessions will be focused externally on career development, community action, and building inclusion.
Keynote Monday, August 3
10:00 am
"Whose Voice Matters? When Race and Gender Collide."
The Challenge of a diverse society is that most people fall into multiple identity categories. Which of those categories get activated in the workplace and public life? Are some privileged? And, which identity categories are routinely deprived and denied? This presentation will outline some of these differences and how we can confront identity hierarchies in our society.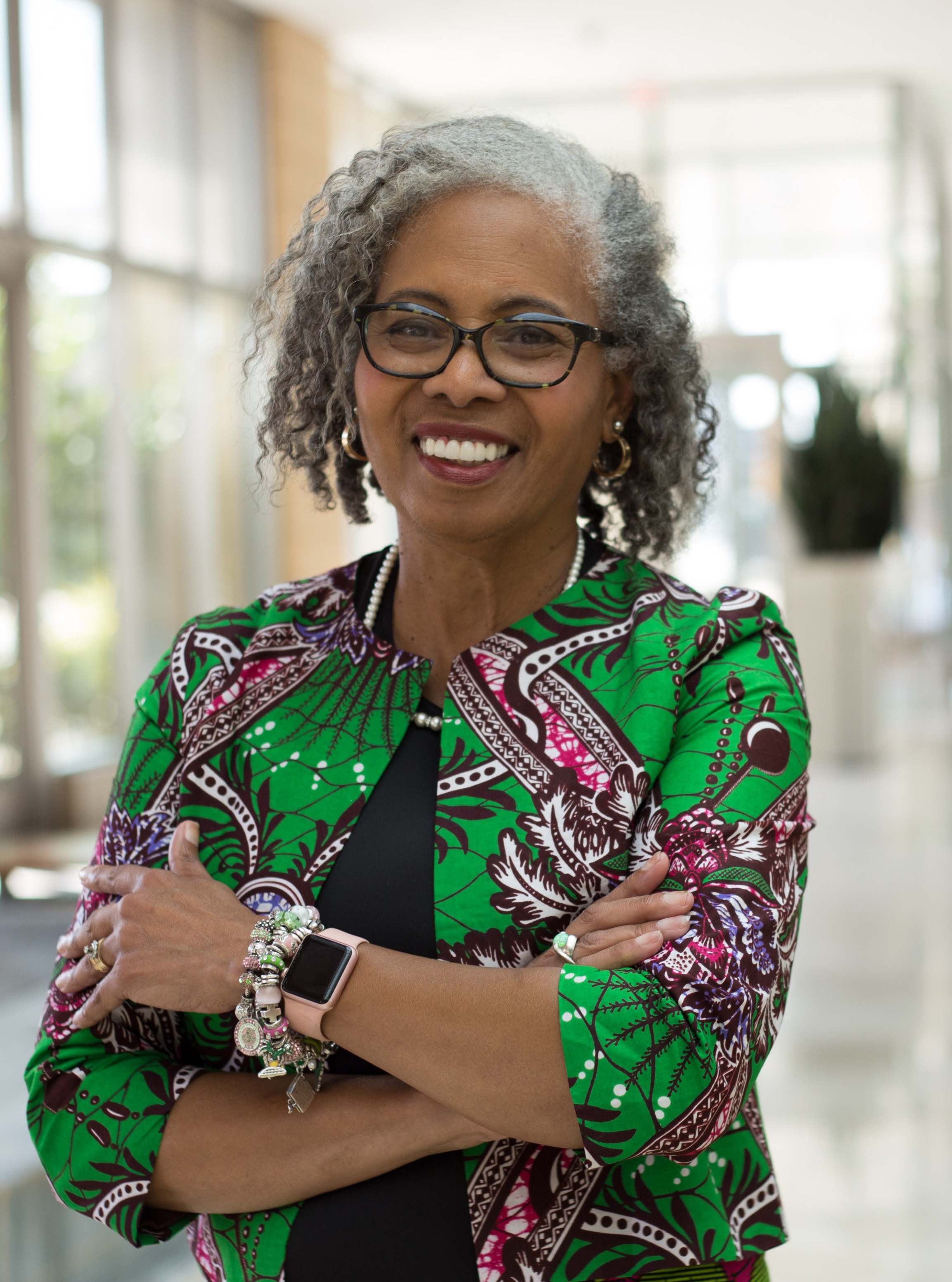 Dr. Gloria Ladson-Billings
Gloria Ladson-Billings is Professor Emerita and former Kellner Family Distinguished Chair of Urban Education at the University of Wisconsin–Madison.
She is the current President of the National Academy of Education and former President of the American Educational Research Association (2005-2006). She is a Fellow of the American Academy of Arts & Sciences and a Fellow of the American Educational Research Association. She holds 6 honorary degrees and is noted for her work on "Culturally Relevant Pedagogy" and "Critical Race Theory" applications to education.
Moderator: Dr. Cheryl Gittens, Interim Deputy Vice Chancellor for Diversity and Inclusion & Chief Diversity Officer
Endnote Monday, August 31
11:00 am
"Sonata: The Power of Raising Voices Together"
Sonata is a musical composition that is organized in three distinct sections. For me, the voices are mine, my staff and my family. In this session, I will talk about how I use my voice to help develop others professionally and personally. I will present my authentic leadership style and show how it honors, includes and elevates other voices. And in bringing these voices together in my unique way, I will show you how each of us can create something new, something beautiful, and something different from anything any of us can create on our own.
Wisconsin State Secretary Dawn Crim
Dawn Crim has demonstrated effective leadership and extensive managerial skills throughout her career. She serves as the Secretary of the Wisconsin Department of Safety and Professional Services. She recently served as the Assistant State Superintendent for Student and School Success at the Department of Public Instruction. She has over 25 years of education experience, coupled with extensive community engagement. She is a member of Edgewood College Board of Trustees, Rotary Club of Madison Foundation Trustee and recently served as the Associate Dean for External Relations in the School of Education at UW–Madison, and President of the Madison Network of Black Professionals. Dawn has been recognized for several awards notably being named among Wisconsin's Most Influential Black Leaders on the 2018 Black Power list by Madison365, 2017 Penn State University School of Education Leadership and Service Alumni Award, in Wisconsin the 2017 Jefferson Award, 2017 United Way Community Volunteer Award, and 2016 Urban League of Greater Madison Impact Award.
Crim is currently pursuing a Ph.D. in Educational Leadership at the University of Wisconsin–Madison. She earned an M. ED. degree in Education Counseling from Penn State University and a B.A. degree in Rhetoric and Communication Studies from the University of Virginia.