Description
Professional identities change or, at the very least, get challenged once caregiver responsibilities and needs get added to the equation. Instead of feeling like in order to be successful one has to choose between their career or their families we want to normalize creating environments that ask, "how do we support parents and caregivers at work?" Removing the deficit bias, we want to celebrate and showcase the ability to manage these dual identities as having transferable skills. Get curious about how to examine and consider what success looks like within these roles. No matter where you are in your caregiving journey, we believe that everyone has wisdom and value to offer each other in a space where being an expert is unique to the individual. Participants are encouraged to talk, listen, and build connections as we hear how to support one another and learn how we can flourish within both of these meaningful roles.
Learning Objectives
Learn about trends/data about the workforces' impact on guardians and caregivers, including during the pandemic
Discuss best and promising practices for creating ongoing climates of care for your team and colleagues
Connect with UW-Madison colleagues to enhance community support and build your campus networks
October 27, 2022
8–10 am at Memorial Union, Great Hall
About the Presenters
Valerie Donovan (she/her): Valerie has worked at UW since 2013 as a member of the prevention team in University Health Services. She advances and supports strategies focused on suicide prevention, mental health promotion, and well-being. Valerie works collaboratively with partners to create and enhance conditions (policies, systems, environments) that promote the mental health and well-being of UW–Madison students. Her work focuses on building capacity in all members of the campus community to promote positive mental health and prevent suicide.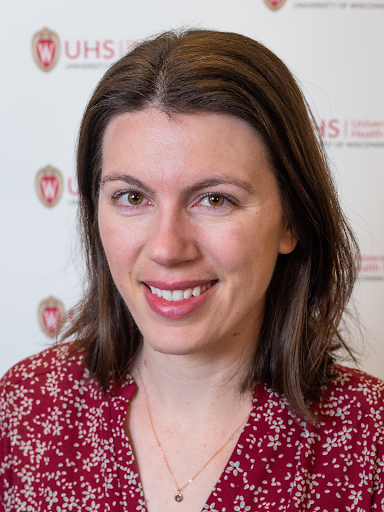 Jamie Temple (she/her): Jamie has worked on UW's campus since 2013, first as the Rape Crisis Center's Campus Counselor and then as the creator of UW–Madison's Survivor Services for University Health Services. Utilizing her experience as a trained professional counselor and trauma background Jamie currently works to advocate for equitable and inclusive support for staff and students through a systems-level approach. Her work concentrations on building collaborative relationships with diverse groups to assist campus partners to achieve policies, systems, and environments that create measurable improvements where employees work through a restorative and trauma-informed framework to improve student's overall well-being.