Description
This presentation, given by three women in academia who have extensive mentoring experience, discuss the good/bad/ugly/beautiful sides of what that relationship entails towards mentee career development and advancement.  Here we will talk about mentoring relationships within departments or units and cross-disciplinary mentoring relationships.
Other topics that we will discuss include the following:
Mentoring and work-life balance
Collegial relationships and friendships—navigating the continuum
Setting boundaries in academia:  unique issues for women
Scholarly collaborations and mentorship.
Being both a mentor and a mentee—the career continuum
Remote mentoring relationships
Collaboration between mentor-mentee—the do's and don'ts on the tenure clock.
Learning Objectives
Identify healthy and unhealthy mentoring trajectories
Construct a career development statement
Demonstrate an understanding of the ways women in leadership can uniquely mentor other women
About the Presenters
Dr. Gillick is an internationally respected expert on the use of innovative neuroimaging and non-invasive brain stimulation technologies and interventions in perinatal stroke and cerebral palsy from infancy to young adulthood.
Dr. Gillick has directly and successfully mentored over 100 trainees and faculty towards achieving their career goals and developing productive trajectories.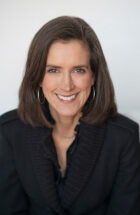 Dr. Sunday M. Francis completed her PhD in Computational Neuroscience from the University of Chicago exploring neuroplasticity, specifically the impact of sensorimotor learning and motor skill acquisition on motor cortex. During her post-doctoral training at the University of Minnesota (UMN), she researched autism spectrum disorder (ASD) utilizing molecular techniques, eye-tracking, imaging, and other methods to investigate brain connectivity and the underlying neural mechanisms of this disorder. Through collaborations in cerebral palsy and other childhood motor impairments, Dr. Francis developed non-invasive brain stimulation (NIBS) techniques during her time at UMN. Her current research interests include utilizing NIBS to further understand NDDs and the potential use of this tool in the development of treatments that target transdiagnostic symptoms of neurodevelopmental disorders.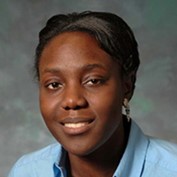 Dr. Sangeeta Madhavan PT, PhD is a Professor in the Department of Physical Therapy, and Director of the Brain Plasticity Laboratory at the University of Illinois at Chicago. Her research goals include developing individualized therapeutic approaches to advance existing neurorehabilitation practices using state-of-art technologies like transcranial magnetic stimulation (TMS), transcranial direct current stimulation (tDCS) and gamification. Specifically, she is investigating the effects of cortical priming on walking outcomes in stroke survivors. She is also examining the feasibility of remotely supervised non-invasive brain stimulation to slow disease progression in persons with ALS. Her research has been continually supported by NIH, AHA, NIDRR and others. Her role as an educator spans teaching, mentoring, and advising across the DPT, the MS, the PhD and undergraduate programs in Rehabilitation Science, Neuroscience and Honors College. Dr. Madhavan considers service to be an integral part of her role as a faculty member and actively contributes to activities at the community, university, national and international levels.