Collective Care: The Future of Well-Being
Rates of mental health distress have been on the rise for decades. The experience of the COVID-19 pandemic brought increased attention and exacerbated this public health crisis of poor mental health outcomes and insufficient mental health resources across communities. On a university campus there is a unique opportunity to impact the outcomes and experiences of our community. This talk will outline the current state of mental health in our country and on our campus, and share a comprehensive approach for addressing the needs on campus.
About the Keynote Speaker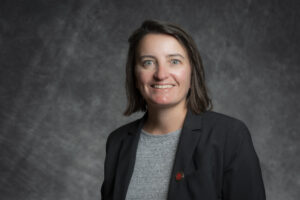 Dr. Sarah Nolan is the Director of Mental Health Services at UW-Madison and has served in this role since 2020. Dr. Nolan brings more than 10 years of experience and leadership at college and university counseling centers. Immediately prior to joining UW-Madison, she served as the Assistant Director for Training at the University at Albany's Counseling and Psychological Services where she was responsible for the administration and daily operations for an American Psychological Association-accredited doctoral internship program and doctoral practicum programs.
Dr. Nolan earned her doctorate in counseling psychology from the University of Florida. A nationally recognized consultant in college mental health, Nolan also chaired the American Psychological Association's Section on College and University Counseling Division of Counseling Psychology from 2018-2020 and has served as a reviewer for the Journal of American College Health since 2013.