2023 Conference
This is an accordion element with a series of buttons that open and close related content panels.
Keynote
Becoming a Resilient Leader
The lesson of the past three years is that to survive and thrive, you have to be resilient in the face of change. The pace of change has never been faster and the need for an adaptable and resilient leadership mindset has never been greater – regardless of your title! Learn strategies that can help anyone grow in their ability to see, communicate, and adapt to change. Develop skills that will make you successful – no matter what the world throws at you next!
About the Keynote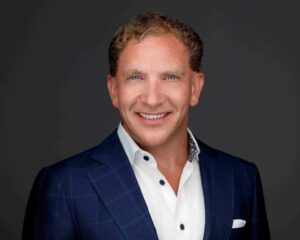 Josh Davies is passionate about helping others make a difference in their lives, jobs, and community. Through his work as a speaker and trainer, he has engaged and encouraged professionals across North America, the Middle East, and Asia. His engaging and connecting speaking style combined with relevant content make him an in-demand speaker, consistently giving more than 60 keynote presentations and workshops to education, workforce, and corporate events annually. Mr. Davies was awarded the 2022 H.G. Weisman Award by the National Association of Workforce Development Professionals for his exceptional service to workforce development nationwide. He was also named by Education 2.0 as one of 2022's Outstanding Leaders, and by the Global Forum for Education and Learning as one of 2021's Top 100 Visionaries in Education in recognition for his contributions to education globally. Additionally, he was awarded the 2021 Spirit of CHART Award by the Council of Hotel and Restaurant Trainers for his commitment to the hospitality industry throughout the pandemic.
Davies is currently the Director of Workforce for Aztec. Aztec is a leading provider of workforce training and certification solutions designed to empower individuals to succeed in their careers. Bringing together academic and career-focused courses, Aztec equips learners with industry-relevant knowledge and creates pathways for career growth and advancement. A graduate of American University, Josh is also active in various boards and commissions. He currently serves on the Colorado State Rehabilitation Council and has finished serving his second term on the Executive Board of the Colorado Workforce Development Council, where he chaired the State Education and Training Steering Committee. He also led the P-Tech Selection Committee for Colorado and served on the board of the Colorado Opportunity Scholarship Initiative. In addition to his work in the public sector, Josh also served on the Board of Directors for the National Association of Workforce Development Professionals, was President of the Council of Hotel and Restaurant Trainers (CHART) and co-chaired the Colorado State Youth Council.
Concurrent Sessions
2022 Conference
This is an accordion element with a series of buttons that open and close related content panels.
Keynote
"Listening, Learning, and Leading"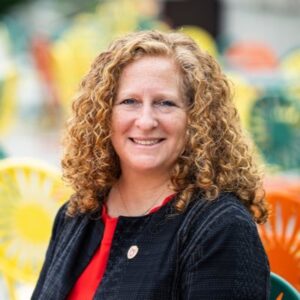 Jennifer L. Mnookin is the 30th leader of the University of Wisconsin–Madison. She is a national expert on law, forensic science and evidence, and has deep experience as an innovative and talented administrator.
Prior to joining UW–Madison, Mnookin served as dean of the University of California, Los Angeles School of Law and Ralph and Shirley Shapiro Professor of Law. She first joined the UCLA Law faculty in 2005, she served as Vice Dean for Faculty and Research from 2007 to 2009, and Vice Dean for Faculty Recruitment and Intellectual Life in 2012–13. She became dean in 2015.
She received her A.B. from Harvard University, her J.D. from Yale Law School, and a Ph.D. in History and Social Study of Science and Technology from M.I.T.
At UCLA, Mnookin founded and was co-director of PULSE @ UCLA Law (the Program on Understanding Law, Science & Evidence), and her publications have focused on issues relating to forensic science, such as fingerprint identification, handwriting expertise and DNA evidence.
In 2020, Mnookin was elected to the American Academy of Arts and Sciences. She also serves on the advisory board of the Electronic Privacy Information Center.
She served for six years on the National Academy of Sciences' Committee on Science, Technology and Law, and co-chaired a group of senior advisors for a President's Council of Advisors on Science and Technology report on the use of forensic science in criminal courts.
From 2016–19, Mnookin served on the steering committee of the Association of American Law Schools' Deans Forum. She was elected to the American Law Institute in 2011.
Prior to joining UCLA Law, Dean Mnookin was professor of law and Barron F. Black Research Professor at the University of Virginia School of Law and visiting professor of law at Harvard Law School.
Born in Cambridge, Mass., and raised in Berkeley and Palo Alto, Calif., Mnookin and her husband, political scientist Joshua Foa Dienstag, have two children, 19 and 22.
Concurrent Sessions
This session is limited to 20 participants, accepted on a rolling basis. Waitlist available. Registration for Leadership and Management Development Conference required to participate.
2019 Conference
This is an accordion element with a series of buttons that open and close related content panels.
Keynote
"Leading Deliberate Creative Teams"
Innovation is critical for the long-term success of organizations. Organizations who are unable or unwilling to innovate will become irrelevant and slowly wither away. Teams are the #1 source of innovation in organizations. When teams can be creative, the results can drive innovative change. However, teams are complex. Many teams maintain the status quo and don't have the skills to actually innovate. They fumble because of unclear purpose, poor team dynamics, or due to lack of understanding the creative process. Learn how leaders can help drive innovation within organizations by focusing on developing deliberate creative teams.
Educational Outcomes:
Learn recent research identifying three components all teams need in order to be creative.
Gain practical strategies and small changes you can make to help your team be more creative together.
Keynote pre-work for participants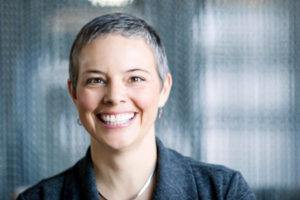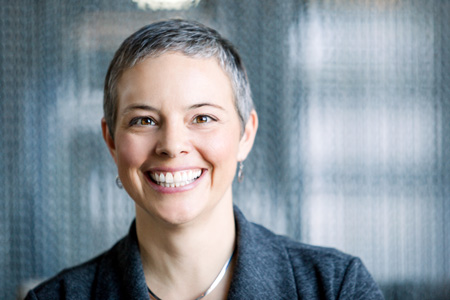 Dr. Amy Climer teaches teams and leaders to be creative and innovative. She is a speaker, trainer, and coach in creativity, innovation, team development, and leadership. Through her company Climer Consulting she uses research based practices, tools, and techniques teams can leverage to innovate on demand.
She developed the Deliberate Creative™ Teams Scale to help teams understand how to increase their creativity. Her TEDx talk The Power of Deliberate Creative Teams explains her research and philosophies on innovation. Amy is the host of The Deliberate Creative™ Podcast, which has over 100,000 downloads. She is the designer of Climer Cards, a creativity and teambuilding tool used by thousands to deepen conversations and generate ideas.
Amy holds a Ph.D. in Leadership and Change from Antioch University and a Master's degree in Outdoor Education from the University of New Hampshire. She is trained or certified in Creative Problem Solving, Immunity to Change, and the FourSight Thinking System. In 2016, she won the Karl Rhonke Creativity Award from the Association for Experiential Education. You can learn more about Amy and her work at climerconsulting.com.
Concurrent Sessions
2018 Conference
This is an accordion element with a series of buttons that open and close related content panels.
Keynote
"Curiosity and Vulnerability: Traits of a Fearless and Inclusive Leader"
Inclusive leadership is essential in cultivating a culture of innovation, high performance as well as employee satisfaction. Research shows that leaders who exhibit empathy and compassion are better able to develop an inclusive culture where all employees feel like they are an integral part of the organization. This session will focus on the mindset and behaviors that encompass inclusive leadership.
About the Keynote Speaker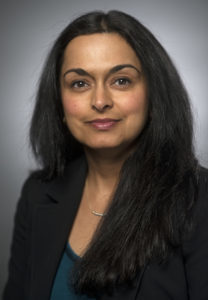 With more than 20 years of work experience in the University of Wisconsin System, Binnu Palta Hill joined the Wisconsin School of Business (WSB) in 2006. In her role as Assistant Dean for Diversity and Inclusion, she works closely with the Dean to develop a diversity strategy congruent with the mission and business strategy of the school. Ms. Hill leads the school's Diversity Advisory Board, comprised of senior executives from the corporate sector.
Under her leadership, WSB has made significant progress diversifying its faculty, staff, and student population and cultivating inclusion. Ms. Hill founded "Diversity Lunch & Learns," discussion forums on sensitive topics such as ethnicity, race, gender, and sexual orientation. These forums integrate academic research with lived experiences of faculty, staff and students at UW–Madison. As the School's chief diversity officer, Ms. Hill represents WSB on the UW–Madison campus diversity leadership team. In May 2015, Ms. Hill represented WSB at the White House as Wisconsin became one of the first business schools to commit to best practices for increasing opportunities in business for women and preparing a culturally competent 21st Century workforce. She has also served on the advisory boards for WI Governor's Youth Summit and Information Technology Academy Pre-College Program. In recognition for her contributions to UW–Madison and the Madison community, she was awarded UW–Madison's Outstanding Woman of Color award in spring 2017. In fall 2017, Ms. Hill was selected to participate in UW–Madison's Kauffman Seminar for Leadership Development. Most recently, the broad impact of Ms. Hill's work was recognized as she was awarded the 2018 Wisconsin Alumni Association Leadership Award.
Ms. Hill has been an invited speaker at conferences throughout the United States, and in Europe. These include the National Conference on Race and Ethnicity (NCORE), Women and Leadership Symposium, UW–Madison Diversity Forum, All-State's The Power of Diversity Conference, Ascend's Changing Demographics and the Global Conference on Diversity and Inclusion. Ms. Hill also consults with public and private firms to help executives strengthen their leadership skills through experiential workshops focusing on consciously cultivating inclusion. Participants learn tangible skills related to inclusive leadership. The core of her work centers on embodying curiosity and a learner mindset to mitigate unconscious bias in decision-making. Ms. Hill's work has been featured in The Capital Times several times. Ms. Hill holds Bachelor's degree from UW–Madison and Master's in Business Administration from UW–Whitewater.
Concurrent Sessions