Get important campus news on your phone!
Sign up for WhatsApp.
WhatsApp Campus Information Groups
WhatsApp is a free app you can install on your smartphone.
Cultural Linguistic Services (CLS) uses WhatsApp to share important campus information with UW–Madison employees in six languages.
Language Groups
You can sign up to get messages in English, Spanish, Hmong, Tibetan, Chinese, or Nepali.
Instructions to install and join UW–Madison WhatsApp Groups
English
Español / Spanish
Hmoob / Hmong
བོད་ཡིག / Tibetan
中文 / Chinese
नेपाली / Nepali
Questions?
You cannot reply to the messages sent through WhatsApp. Instead:
Contact CLS if you have questions about WhatsApp.
Contact HR or your supervisor if you have questions about messages.
Sample WhatsApp message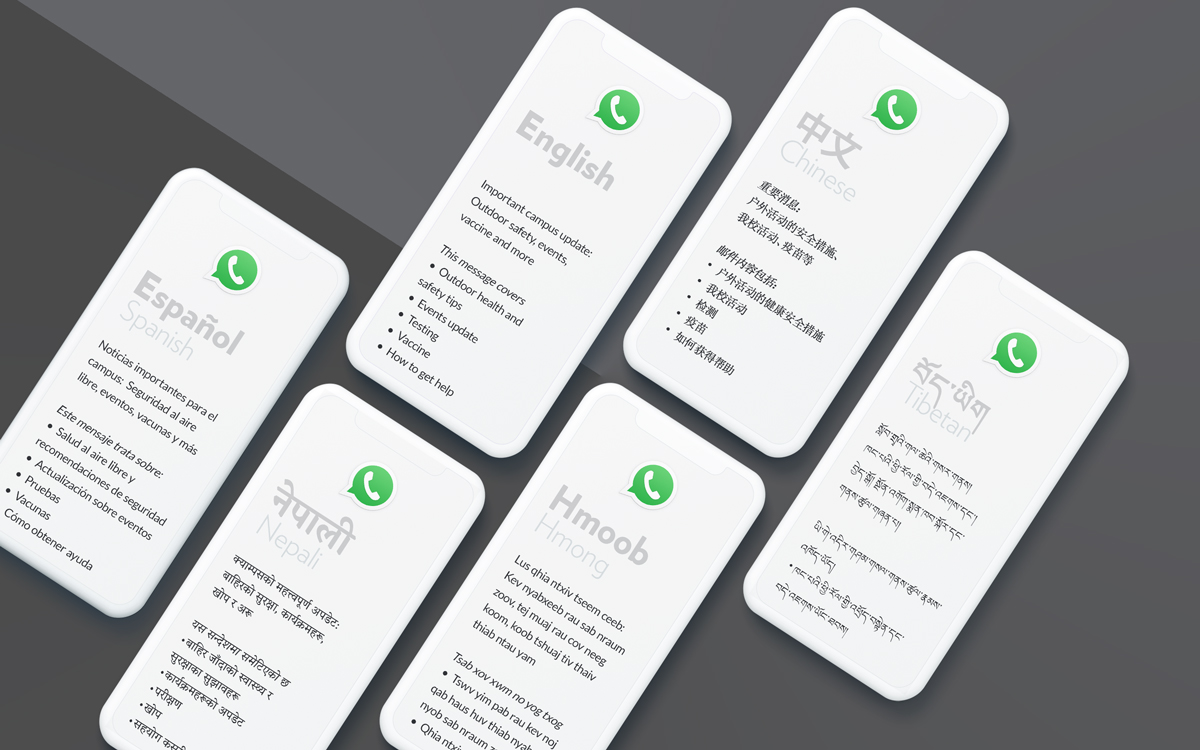 Do you want to learn more about WhatsApp groups for UW–Madison employees?
Contact Jzong Thao at 608-263-2217 or jzong.thao@wisc.edu.