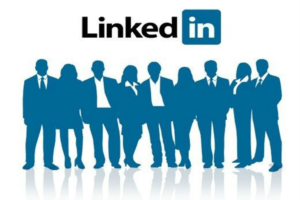 On January 27, 2023, The Talent Acquisition team within the Office of Human Resources (OHR) launched the LinkedIn Enterprise program for the UW–Madison campus. The Enterprise program is centrally funded by OHR, meaning there's no cost for your unit!
As UW–Madison's #3 highest source of applications, LinkedIn offers access to over 2.1 million members located in Wisconsin. Of those 2.1 million members, over 190,000 have indicated that they are open to work and that if the right opportunity presented itself, they would change jobs. LinkedIn Enterprise provides you the ability to reach out to this talent pool.
What does LinkedIn Enterprise look like for UW–Madison?
Recruiter accounts for our schools, colleges, and divisions (to date, 40 campus partners have completed the training and are using a Recruiter account)
Your jobs show up on your existing unit's LinkedIn page
Your unit's existing LinkedIn page is now affiliated with the main UW–Madison LinkedIn page
A Life tab on UW–Madison's LinkedIn page went live on 03/09/23 with information about working on campus including:
Exploring the City of Madison
Our commitments to equity, inclusion, and employee well-being
An introduction to our campus diversity leaders
Professional learning and growth opportunities
What can you do with a Recruiter account?
Access to LinkedIn's network of active and passive candidates
Use basic and advanced search techniques to find the best candidate matches
Collaborate with your team on shared projects, searches, and candidate notes
Contact candidates with InMail
Build your talent pipelines
If you are interested in gaining access to the training for a Recruiter account, please fill out this Google form.
The training is self-paced and is broken down into three (3) steps. Your LinkedIn Recruiter account will merge with your existing LinkedIn account. There is no need to create a separate account.
If you have questions regarding LinkedIn Enterprise or LinkedIn Recruiter, please contact Erica Fini-Marten.