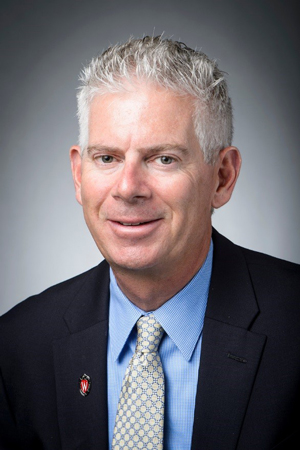 It is a great honor to be appointed as the Chief Human Resources Officer at UW–Madison. Thanks to all for the congratulatory e-mails, cards, etc. I really appreciate it!
Our HR community is composed of a talented group of individuals dedicated to the success of all our campus endeavors. In my new leadership role, I look forward to continuing the partnerships I have built over the years along with establishing new relationships. In the next several weeks, I will meet with various leaders in colleges, schools and divisions to discuss how human resources can continue to meet your evolving needs and identify areas that are not providing value. I will provide our HR community with observations based on these discussions, and work to address emerging needs.
I am also assessing OHR resource needs relative to our current programs and the major initiatives on our plate (such as the Administrative Transformation Project, TTC Project, etc.). Ensuring we have the proper tools for success in these areas is essential.
Regarding OHR's organizational structure, I may make initial changes but nothing major at this juncture. Some initial decisions involve reviewing supervisory vacancies (including the vacancy of my former position) to decide on strategy going forward. Future substantive changes will be informed by my discussions with leaders in our HR community.
I look forward to working with the HR community on all our exciting initiatives and programs.
Regards,
Mark