Joshua B. Schiffman
, PhD
Director and Consultant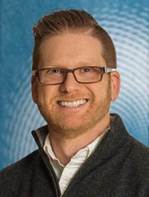 Joshua is a licensed psychologist in the state of Wisconsin, and earned his doctorate in counseling psychology from SUNY at Buffalo. He completed his doctoral internship and post-doctoral fellowship at UW–Madison, where he also taught for several years in the early 2000s. After spending 14 years teaching and counseling at Madison College, Joshua happily returned to the UW campus in 2021 to take on a new role in the world of EAP. To that role he brings experience providing counseling and consultation on a wide range of issues including mental health, relationships, communication, conflict resolution, diversity and inclusion, and identity. In his free time, Joshua enjoys spending time with his family, exercising, and listening to and playing piano music.
Hailey Krueger
Consultant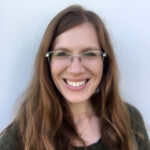 Hailey Krueger is a certified employee assistance professional (CEAP) and uses her degree in biopsychology to bring knowledge of brain-based counseling, de-escalation techniques, and supporting resilient workplaces. Before finding her way to EAP, she worked in healthcare providing direct care, administrative support, supervising staff, and supporting family members, all of which assist her in supporting employees today. Hailey loves to present information on a variety of topics, and uses her humor, creativity, and natural curiosity with those she interacts with, and can adjust her style to meet their needs. In her free time, Hailey might be found working in her garden, selling crafts at a craft fair, foraging for wild edibles, or writing.
Cassie Varrige
Office Manager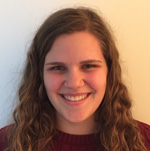 Cassie has a passion for health policy and experience working in a variety of roles in academic, private, and nonprofit settings. As Office Manager at the EAO, Cassie schedules appointments and meetings, organizes office operations, prepares reports and promotional materials, and provides general support to visitors. Outside of the EAO, she enjoys reading, cooking, and exploring Madison's parks and trails. Cassie looks forward to enjoying live music and getting back into a pottery studio someday soon.