Sherry Boeger
, MSE, LCSW
Director and Consultant

Sherry came to UW–Madison in January 2009. She holds a master's degree in community counseling from the University of Wisconsin–Oshkosh. She is a licensed clinical social worker in the State of Wisconsin. Before entering the employee assistance field, Sherry worked as a psychotherapist in the private, non-profit sector, providing individual, family and group counseling. Since 1998, she has worked in the employee assistance field, providing counseling and consultation to employees and supervisors. Her experience includes training and team facilitation. Her focus has been to assist employees, supervisors and organizations in finding ways to be healthy and productive in interpersonal relationships.
Susan Fuszard
, CEAP
Consultant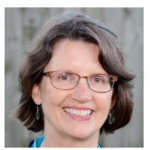 Susan is a certified employee assistance professional (CEAP).  She has master's degrees in industrial relations and counseling from UW–Madison and is a member of the UW Women's Volleyball stats crew. Susan's networking skills enable her to connect individuals with the right resources—the first time. In a field where empathy and compassion are part of the job description, Susan creates a safe environment where visitors can find clarity, build awareness of individual strengths, and achieve successes that lead to enduring change. In addition to individual counseling, she has provided management consultation to leaders at all levels.  She supports, coaches, challenges, inspires and has fun with her clients.  Susan's areas of expertise include self-care that incorporates the whole person, stress management, relationship issues, and successfully navigating grief and trauma.
Hailey Krueger
Consultant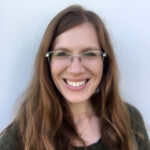 Hailey Krueger is a certified employee assistance professional (CEAP) and uses her degree in biopsychology to bring knowledge of brain-based counseling, de-escalation techniques, and supporting resilient workplaces. Before finding her way to EAP, she worked in healthcare providing direct care, administrative support, supervising staff, and supporting family members, all of which assist her in supporting employees today. Hailey loves to present information on a variety of topics, and uses her humor, creativity, and natural curiosity with those she interacts with, and can adjust her style to meet their needs. In her free time, Hailey might be found working in her garden, selling crafts at a craft fair, foraging for wild edibles, or writing.
Lisa Tiedemann
Office Manager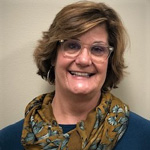 Lisa ensures the smooth running of the office on a day-to-day basis. She schedules appointments and meetings, organizes office operations, prepares reports and promotional materials, and provides general support to visitors. When not at EAO, Lisa enjoys traveling, admiring nature while hiking and gardening, reading a good mystery, and the clever antics of her most adorable mini-aussie, Mollie.