The Job Rotation Program fosters an intentional community of professionals who are dedicated to the success of the program participants. Program managers, assignment supervisors, hiring units, and even program alumni work together to provide program participants with access to information and professional development opportunities. In addition, cohort members support each other and learn together.
Program Participants (Rotating Employees)
2023–2025 Cohort
Spencer Bailey
Information Technology
David Baik
Information Technology
Cynthia Chuku-Ahadzi
Human Resources
Malcolm Davis
Human Resources
Brock Doemel
Human Resources
Eddie Gnewuch
Information Technology
Hallerin Hill II
Human Resources
Chezney Phelps
Human Resources
Leah Reinardy
Human Resources
Amber Smart
Human Resources
Scout Umnus
Human Resources
Brandt Wall Conklen
Finance
J. Williams
Information Technology
2022–2024 Cohort
Maria Antezana
Human Resources
Lizzie Druke
Human Resources
Grace Jezuit
Human Resources
Liana Lall
Human Resources
Alondra Vazquez Rodriguez
Human Resources
Eric Weycker
Human Resources
2021–2023 Cohort
Sebastian Kelnhofer-Maldonado
Human Resources
Advisory Committee Members
Advisory Committee members assist, support, and advocate for the Job Rotation Program, providing recommendations on matters that will strengthen the program's progress and impact on campus. Members represent a diverse group of leaders from central, academic, and administrative/non-academic units.
* = Also a member of the Job Rotation Program Core Team

| | | |
| --- | --- | --- |
| Sean Bossinger (he/him/his) | Chief Information Officer and Information Technology Director | UW School of Veterinary Medicine and UWVC Teaching Hospital |
| Lauren Bowers (she/her/hers) * | Director of Talent Acquisition | Office of Human Resources |
| Natalie Feggestad (she/her/hers) | Associate Dean for Finance and Administration | School of Human Ecology |
| Sandy Fowler (she/her/hers) | Director, Business Services and Sponsored Programs Post-Award | College of Agricultural and Life Sciences |
| Lynn Freeman (she/her/hers) * | Chief Employee Learning Officer, Director of Learning and Talent Development | Office of Human Resources |
| Sue Fritts (she/her/hers) | Director of Human Resources | Facilities Planning & Management |
| Sara Hanson (she/her/hers) * | Director of Talent Pathways | Office of Human Resources |
| Emily Hickey (she/her/hers) | Job Rotation Program Manager ‒ Finance Track | Office of Human Resources |
| David Honma (he/him/his) | Controller | Division of Business Services |
| Carolyn Kuzuhara (she/her/hers) | Job Rotation Program ‒ IT Track | Office of Human Resources |
| Susie Maloney (she/her/hers) | Finance Strategy Lead | Administrative Transformation Program |
| Matt Prough (he/him/his) | IT Director | College of Letters & Science |
| Paul Seitz (he/him/his) * | Director, Strategic Initiatives | Office of the Vice Chancellor for Finance and Administration |
| Todd Shechter (he/him/his) | Chief Technology Officer | DoIT |
| Paul Vogt (he/him/his) | Job Rotation Manager ‒ HR Track | Office of Human Resources |
Program Staff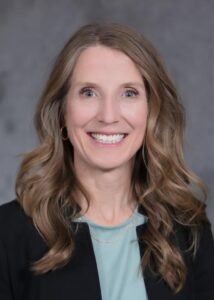 Sara Hanson works closely with internal campus partners and external community members to develop and support the Job Rotation Program. She is the central point of contact for the program, ensuring that it is well understood by key collaborators and aligns with campuswide talent acquisition strategies. Sara stays in touch with the Job Rotation Program team and rotating employees through regular and frequent contact. One of her goals is to build community through intentional and supportive relationships.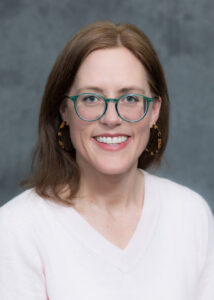 Emily Hickey actively collaborates with job rotators and assignment supervisors to manage the finance track of the Job Rotation Program. She looks to create meaningful experiences for the rotators while building their professional skill sets. She also helps identify ways to leverage their unique perspectives and add value in strategic areas across campus. Emily is interested in identifying new opportunities and needs campuswide for this program to offer support in innovative ways. She strives to use her approachable style to foster productive connections within campus and beyond.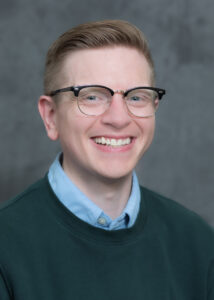 Paul Vogt works closely with the Office of Human Resources and campus partners to support job rotators through the human resources track. His goal is to facilitate an environment for rotators that will develop their professional identity and further increase the positive impact of human resources staff throughout the university. With a focus on rotators developing professional confidence and self-advocacy skills, he hopes to engender a more open and constructive experience campuswide.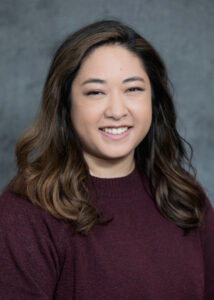 Carolyn Kuzuhara works with and supports the information technology (IT) track rotation employees, so that they can succeed and get the most out of the program. Carolyn also works collaboratively with IT managers across campus to help create cohort assignments and ensure managers and cohorts are both benefiting from the program. Carolyn's experience with IT recruitments and knowledge of the IT job market helps her provide tailored guidance and support for the rotators.