Job Rotation Program participants do important work that has impact throughout their two years in the program. At the same time, rotating employees receive support for their career goals and grow as professionals.
Encouraging a diverse and inclusive organization is core to our values at UW–Madison; that's why we nurture it in everything we do. We believe that collaboration among people who bring different experiences and backgrounds drives innovation and provides employees with opportunities to thrive.
Program Highlights
Hands-on work assignments in four diverse settings across campus over two years
Depth and breadth of experiences, including exposure to different campus units and organizational functions
Participation with your cohort in ongoing professional development
Mentoring opportunities
An opportunity to contribute to the work of a world-class university, located in Madison, Wisconsin, one of the most livable cities in America
Senior leadership visibility and exposure
Post-program transition to a permanent role on campus
Program outcomes
As a rotating employee, you can expect to develop the following:
A growth mindset and exposure to varied people, perspectives, and skills
A wide network of colleagues, including mentors, peers, managers, and campus leaders
An appreciation of the interrelatedness of roles and operations across campus
Greater involvement and ownership in one's own professional development
The ability to develop and grow in one's role and pursue a career path that honors one's values and interests
Program components
The Job Rotation Program consists of four components. These are integrated and woven throughout your job rotation, providing you with a well-rounded work experience.

Meaningful Work
Gain valuable experience by rotating through four distinctly different assignments over two years. These assignments will expose you to a variety of workplaces within UW–Madison, allowing you to experience variety in terms of organizational scope, areas of responsibilities, and contributions to campus.
Mentoring
Spend quality time with leaders invested in your success. You will receive guidance and support from your supervisors, campus leaders, peer partners, and others.
Community
Build your network with fellow participants, campus leaders, and team members. The program includes opportunities for you to engage in training and information sharing with the other program participants in your cohort.
Training and Development
Enhance your skills through a customized learning path. During the Job Rotation Program, you will participate in training and courses that are specifically designed to help you at this stage in your career. Regular coaching and feedback will be provided.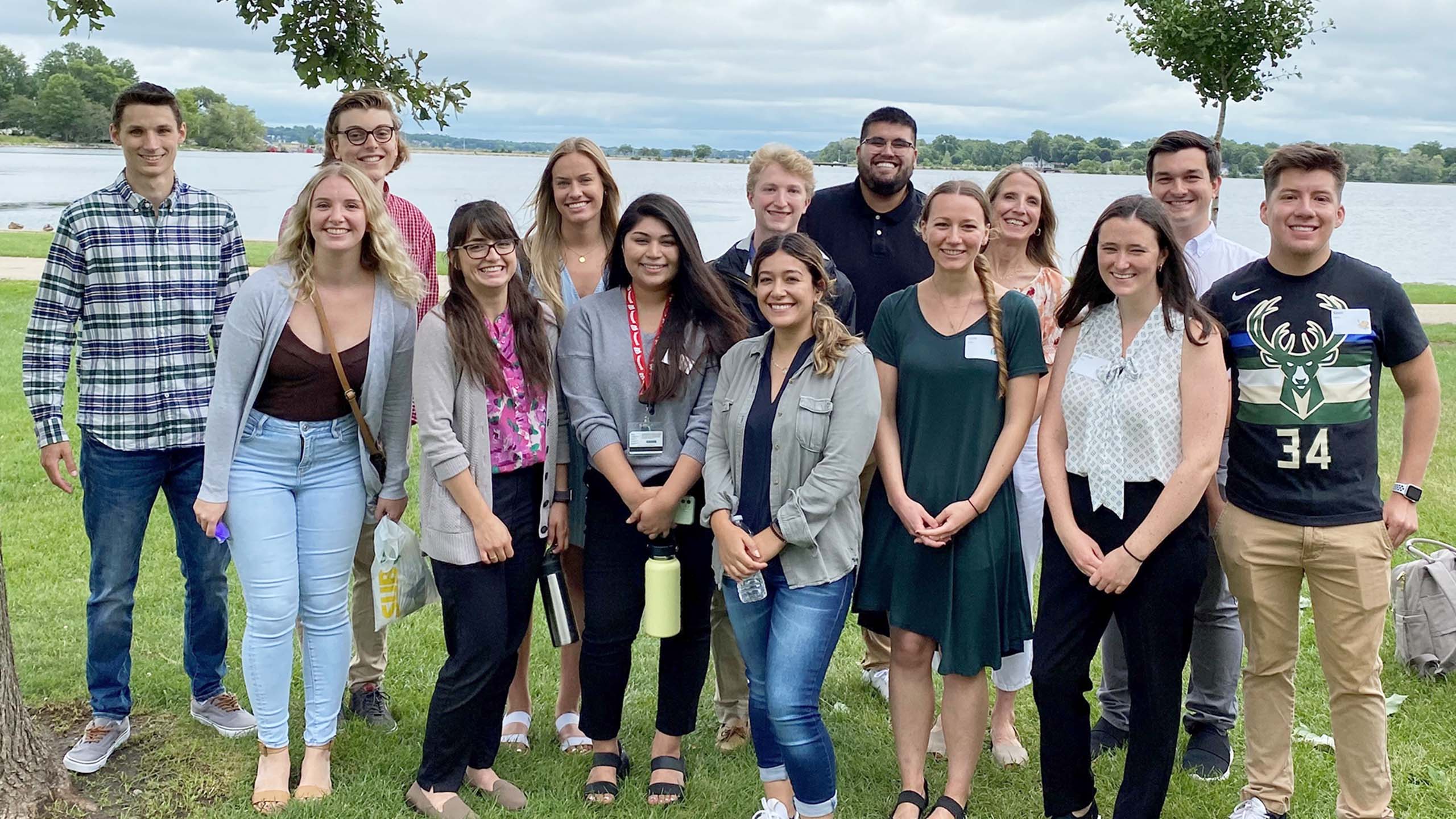 Frequently Asked Questions
This is an accordion element with a series of buttons that open and close related content panels.
Program Basics
What are the goals of this program?
The goals are to develop exceptional early-career talent through focused career paths, and to help qualified program graduates equip themselves for permanent roles here at UW–Madison.
How long will the program last?
The Job Rotation Program is two years in length. Program participants are hired into full-time, fixed-term appointments and are eligible for benefits.
When does the Job Rotation Program start?
Participants start the program in July each year.
Will I be a full-time employee during the program (i.e., receive paid leave, benefits, etc.)?
Yes, this position is a full-time Academic Staff appointment and is eligible for UW–Madison employee benefits.
Job Rotations
How many rotations will I go through, and how long will each rotation be?
Rotation employees go through four rotations, each six months in length. The program is designed to provide intentional exposure to different units on campus, including central, academic, and non-academic units.
How are rotation assignments designed?
Each participant rotates through a diverse set of units on campus, including central, academic, and non-academic units. This exposes rotation employees to workplaces with different staff sizes and scopes and provides an understanding of how the university operates. Participants also get to experience working as both a generalist and a specialist in their field.
This experience exposes each rotation employee to different work cultures and environments at UW–Madison and helps program participants understand their career options.
What are some examples of rotation assignments participants may complete over two years?
Rotation employees in human resources will complete their four, six-month rotation assignments in a variety of campus units and HR functions. Here are some examples of the assigned units a rotation might include.
Office of Human Resources/Talent Acquisition (central), College of Letters and Science Administration (academic), UW Police Department (non-academic), Office of Human Resources/Workforce Relations (central)
Office of Human Resources/Compensation Strategy (central), Athletics (non-academic), Department of Enrollment Management (non-academic), School of Medicine and Public Health Administration (academic)
Rotation employees in finance will complete their four, six-month rotation assignments in a variety of campus units and finance functions. Here are some examples of the assigned units a rotation might include.
Business Services/Disbursements (central), College of Letters and Science Administration (academic), Facilities Planning & Management (non-academic), School of Human Ecology (academic)
Office of the Vice Chancellor for Finance and Administration (central), Business Services/Cash Management (central), Housing Administration (non-academic), College of Agricultural and Life Sciences (academic)
Rotation employees in information technology will complete their four, six-month rotation assignments in a variety of campus units and IT functions. Here is an example of the assigned units a rotation might include.
Enterprise Business Systems, Academic Technology, User Services, and Applications Infrastructure Services
Will I get to choose which rotations I go through, or will they be assigned?
We work to match you with opportunities that align with your interests and expose you to areas you can learn more about. In addition, we assign rotations to make sure that every individual has experience in work environments representing a variety of sizes, cultures, and scopes.
Working with Others
Who will I report to?
Rotation employees report to their program manager for the duration of the program. There will also be an assignment supervisor in each rotation who will manage your day-to-day work in that rotation.
Will I have opportunities to interact with others who are in the program along with me?
Yes, we hire and onboard rotation employees as a cohort—a group of individuals that are hired into the Job Rotation Program at the same time. Though you will each be in different rotation assignments, the cohort will attend the program orientation together, have regular meetups, and participate in group professional development opportunities. This provides an opportunity to build a network and form relationships with other professionals with similar career interests.
Will there be opportunities for mentorship?
Yes, as a participant, you will have opportunities to develop mentoring relationships throughout the two-year program, both as a mentee and as a mentor. These relationships build your professional network, connect you with others who share your interests, and provide you with visibility among campus managers and leaders.
Growing as a Professional
Will there be opportunities for professional development?
Yes, professional development is a key part of this experience. Key business and technical skills are identified for each of your rotation assignments. You'll work with the program manager and assignment supervisor to develop a personalized development plan.
In addition, there are planned professional development opportunities for the cohort group. These provide an opportunity to build your skill sets, have shared experiences, and interact with managers and leaders across campus.
Career Planning and Moving into a Permanent Role
Will the program help me with career planning?
The intent of the Job Rotation Program is to prepare participants to transition into permanent roles at UW–Madison following program completion. The program includes a career development component that will equip you to decide on your next professional role and manage your career over the long term.
Will I be offered a full-time permanent position at UW–Madison after completing the program?
This program will set you up for success to obtain a full-time position after the two years. We will work with each rotation employee and hiring managers to find potential opportunities; ultimately, it is up to each individual to determine their interest and transition to their new role.
Why UW–Madison?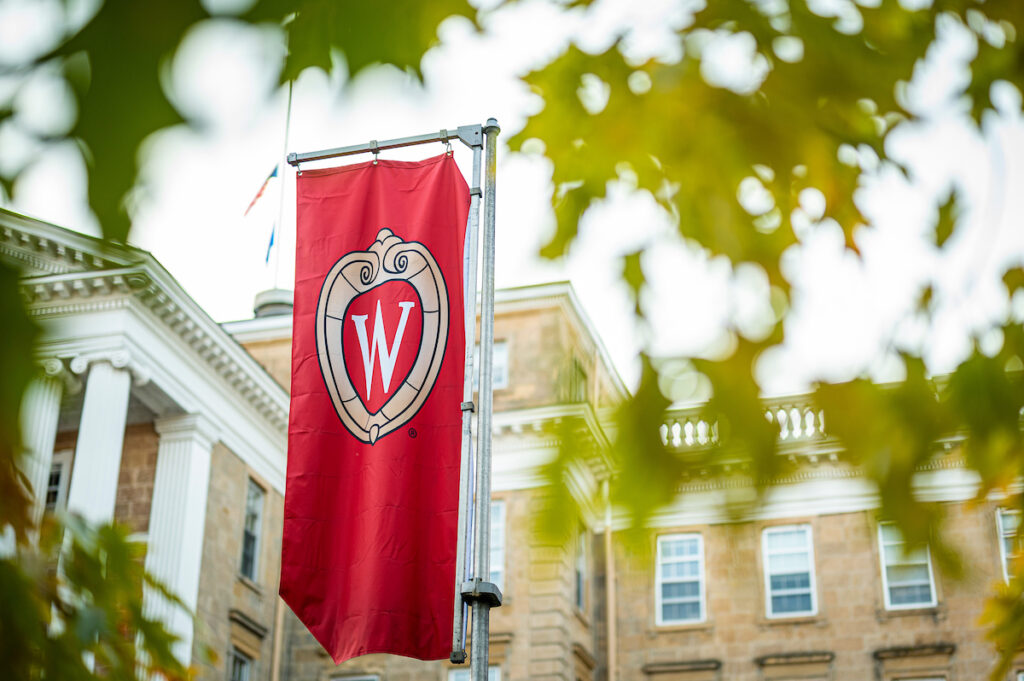 As an employee of UW–Madison, you will have the satisfaction of contributing to the work of a university that has a positive impact on the Madison community, the state of Wisconsin, the nation, and the world.
Since its founding in 1848, UW–Madison has been a catalyst for the extraordinary. As a public land-grant university and major research institution, our students, staff, and faculty engage in a world-class education while solving real-world problems.
UW–Madison's longest and proudest tradition is the Wisconsin Idea: the principle that our work should improve people's lives beyond the boundaries of campus. This century-old guiding philosophy applies to our academics, research, and outreach.
Diversity is a source of strength, creativity, and innovation for UW–Madison. We value the contributions of each person and respect the profound ways their identity, culture, background, experience, status, abilities, and opinions enrich the university community. We commit ourselves to the pursuit of excellence in teaching, research, outreach, and diversity as inextricably linked goals.
UW–Madison employees enjoy easy access to all there is to see and do in the beautiful, vibrant city of Madison, Wisconsin.