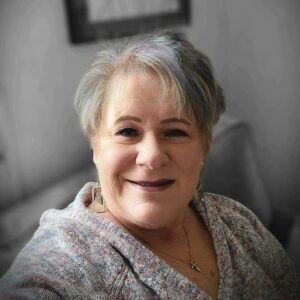 It is not many people who complete 50 years with one employer. Lynn Sullivan is retiring after 50 years of HR service with University Health Services (UHS). We are delighted that Lynn agreed to share a bit about her career—and her advice for newer HR professionals on campus.
How did you get your start at UW–Madison?
In the spring of 1973, while I was enrolled at MATC (now Madison College), I did an internship at UHS at UW–Madison. Toward the end of the internship, one of the Program Assistant Supervisors approached me to ask if I'd like a permanent position at UHS. Of course I said yes as a 19-year-old. That was the extent of my interview process.
At that time, to apply for a state position you had to first take a state exam, which I'd done before beginning the internship. Recruitment for permanent positions began with a request for the list of employees who had taken the state exam related to the position(s) being recruited. Employers would schedule interviews from the list, ranked by exam scores. I guess I must have scored high enough on the exam because I actually never went through the interview process. I was simply asked, "Would you like to work here?" The rest is history!
I began work as a Program Assistant 2 and receptionist in UHS's Employee Health Services on June 11, 1973. I soon transitioned to a position in UHS's Administrative Services where I  was first exposed to HR, payroll & benefit duties. When UHS's payroll person left employment, I moved into that position and never looked back.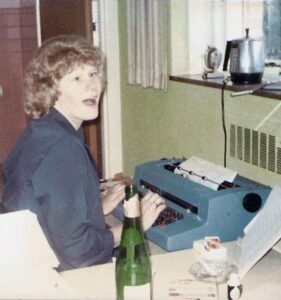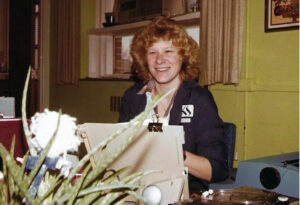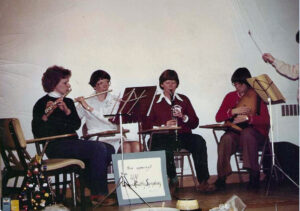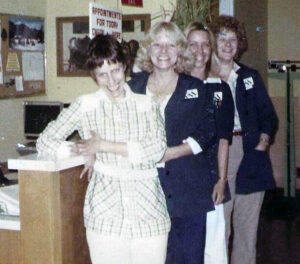 Working in a small division made it easy to  gain experiences in multiple areas—including HR, payroll, and IT.  Anyone who knows me knows that I love technology and "gadgets," so this was enjoyable. I finally settled on payroll & benefits, which I enjoyed most.
UHS had their own IT department that worked close with our HR department (two people at the time) and they allowed me to pick up and develop a lot of IT functions outside of the scope of a typical person in HR or Payroll.
UHS allowed me to grow up and grow in my career, so I never had a desire to move to any other department. I did apply for a different position once just to see what it was like to go through the process. I was offered the position, but remained with UHS because they offered me so much more in terms of breadth of experience.
Is it true that this is your second retirement?
Yes! I continued growing in Payroll & Benefits until I initially retired after 38 years of employment at UHR on June 30, 2011. My final position at that time was Payroll & Benefits Specialist 4.  Retirement was not for me, however, so I applied and was rehired at UHS on August 1, 2011 as an HR Assistant Advanced. (That was my first actual interview and first experience with the actual recruitment process!) With the implementation of Title and Total Compensation (TTC), my position was retitled as Payroll Manager.
June 12, 2023 will be last working day at UHS—a full 50 years from the first day I stepped onto campus!
How was HR structured when you first joined UW–Madison?
When I started at UW–Madison there were separate Classified Personnel and Academic Personnel Offices. The position you were recruiting for determined who you reached out to. It was not until UW broke away from the State of Wisconsin to develop its own personnel system that the Classified and Academic Offices were combined.
There were no computers when I started employment. The first experience I had with a computerized system was the WANG (3270) in 1984. I came in during maternity leave to learn how to use the WANG.  Everything we did prior to 3270 was on paper. 3270 was around for a long time, and was only replaced by HRS in 2011.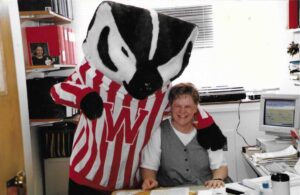 Any learning experiences (formal or informal) that have had long-term resonance in your career?
I think the best learning experiences I've had are actual hands-on ones. I became extensively involved in the campus move from the 3270 computer system to HRS.
Any advice for HR professionals newer in their careers?
Embrace change. I went from using only paper and typewriters to the first computer system (WANG 3270), then shifted to HRS. I thoroughly enjoyed learning all the new systems and processes. If you are here during Workday implementation, embrace that!
Become involved in what campus offers. For example, HR Communities of Practice ("CoPs") are an extremely valuable resource. Also, if you're asked to be a part of testing a new process, go for it!
Lastly, don't be afraid to ask questions!
What is your greatest achievement?
Transitioning from 3270 to HRS was my greatest achievement. I was privileged to be part of the planning and ultimate development of HRS and its reporting system. I'm heavy user of what was Query Library (which transitioned to OBIEE) mainly because I became involved in developing a lot of the payroll and HR Reports.
I also want to mention work efforts during COVID. UHS staffed the COVID clinics on campus, which meant we had to hire and onboard over 300 people in a very short time. UHS payroll doubled in size! As with everyone on campus at that time, we had to learn how to work effectively remotely, including how to facilitate virtual onboarding sessions. We had to become experienced users of WebEx, Teams, Zoom, and Facetime. One thing I distinctly remember during one of the virtual (daily!) HR  meetings was when Sarah Carroll mentioned that we should add our pictures to our profiles because it's nice to see a face instead of just names. I did that—and during one of the COIVD virtual onboarding sessions that I presented, a new employee logged in early (I had my video off but my picture was there) and the new employee said to her husband, "Oh, good! This might not be too bad! She looks like a friendly person." A friendly face goes a long way to making positive first impressions.
What are you looking forward to in retirement?
No alarm clock! Also, traveling and getting back into stained glass. I must admit though that I'm somewhat jealous that I won't be part of the Workday implementation—but only a little jealous.