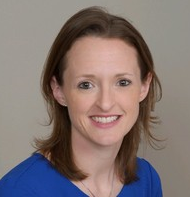 Jessica is thrilled to join the Office of Human Resources as chief of staff! Prior to joining OHR, she spent 13 years at the nonpartisan Wisconsin Legislative Council (LC), where she served in a variety of roles, including acting director and deputy director.
At LC, she developed policy and legal expertise in labor and employment, elections, campaign finance, ethics, judiciary, local government, legislative management, and legislative procedure. She also advised on personnel and HR issues and served as legal counsel to the Joint Committee on Employment Relations.
How did you come to work at UW?
I am drawn to the energy and innovation at UW–Madison. I attended UW–Madison as an undergraduate student and enjoyed being on campus. When I started to explore new career opportunities and spoke with UW–Madison employees, I knew that I wanted to work here.
What are some of your experiences that have prepared you to work as Chief of Staff?
Being OHR chief of staff is an ideal fit for my experience and skills and provides a new professional challenge. During my 13 years working at LC, I served in a variety of roles and developed expertise in several subject areas, including labor and employment. Although I began my career as an attorney, I found my career interests shifting to leadership and management roles and was fortunate to lead the agency as its acting director and deputy director.
In these leadership roles, I had various responsibilities, including leading and managing the staff; strategic planning; fostering a collaborative and inclusive work environment; developing the budget and priorities of the agency; serving as a mentor, coach, and resource to staff; and, as deputy director, serving as an advisor to the director.
In addition, at LC, I worked on HR and employment issues. I handled and advised on internal HR issues and wrote employment policies. I also worked on legislation relating to labor and employment issues, staffed the Joint Committee on Employment Relations (JCOER), and assisted JCOER in its role in reviewing the state compensation plan, UW System, and UW–Madison compensation plans, and contracts with represented state, UW System, and UW–Madison employees.
The OHR chief of staff position allows me to combine my leadership and management experience with my knowledge of labor and employment law and policy.
What have you loved most about your work in the past? What motivates you?
I am motivated by collaborative and inclusive work environments that are adaptable and innovative. In my past workplaces, I have worked to build more collaboration and inclusivity and to improve communication. I enjoy listening to my colleagues and understanding their ideas and perspectives. Listening makes me a better leader. In my new role, I look forward to learning from my OHR colleagues, the HR community, and other stakeholders.
Any learning experiences (formal or informal) that have had long-term resonance in your career?
Throughout my career, I have been fortunate to have participated in exceptional professional development opportunities. For example, in 2017, I was selected for the Henry Toll Fellowship Program through the Council of State Governments, which is a leadership program that connects state officials in all three branches of government. In that program, I explored my leadership style and connected with state officials across the country. In 2015, I participated in the Legislative Staff Management Institute offered by the National Conference of State Legislatures, a program that focuses on building leadership and management skills.
What excites you most about working on the UW–Madison campus?
I am excited to build relationships at UW–Madison. I enjoy getting to know people and understand the work that they do. The chief of staff role is my first position in higher education, and I am eager to connect with, and learn from, the HR community and other stakeholders at UW–Madison. I also look forward to understanding and shaping how OHR interacts with the HR community and other stakeholders.
What do you do for fun?
I enjoy running, reading, and spending time with my family – husband (Gary) and daughters (Madelyn, 6, and Charlotte, 3). I have completed four marathons—Honolulu, Las Vegas, Maui, and Madison—and I'm planning my next marathon challenge.