Need help training new employees on JEMS PVL? Could you use a refresher yourself?
Check out the updated JEMS PVL Manual! It is a guide that explains how to use the web-based system to recruit faculty, limited, academic staff, university staff and temporary employees.
The manual covers key terms, FAQ's, best practices, a walk-through of each page in the system, and information on how to submit and manage position vacancy listings.
Noteworthy updates to the manual include:
How to create University Staff and Temporary Employee (TE) recruitments and waivers
Information on the new Standard Job Description Tab
The manual can be found on the JEMS Page, under Resources and Forms: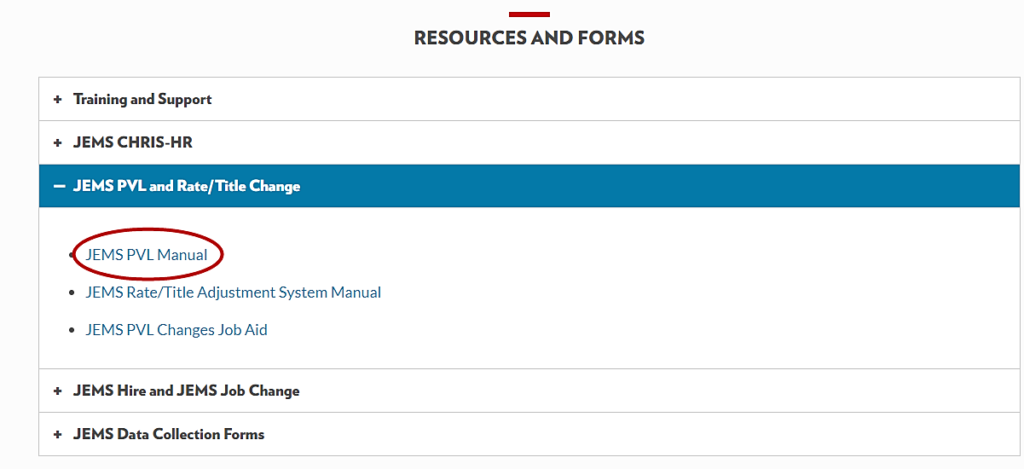 …or in the Recruitment Toolkit, under Creating a Vacancy: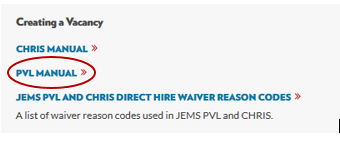 As of December 2019, CHRIS-HR is only used for the following University Staff transactions:
Permanent reclassification
Permanent and temporary change in duties
PD update
CHRIS—the supervisory version of CHRIS-HR—has been shut down completely.