The Office of Human Resources (OHR) is excited to welcome seven new colleagues to the HR Communities of Practice (HR CoP) Team.  We have been fortunate to gain support from campus leadership to expand the team in efforts to prepare for ATP implementation. HR CoP team members will serve in dual roles as traditional CoP members along with focusing on preparing the wider campus community for the ATP implementation of Workday in all functional areas of human resources and finance. Meet the team: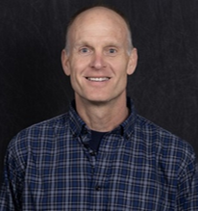 Barney Gallagher joins the team as an HR CoP Consultant. 
My prior work experience includes teaching, training, and instructional design roles, often with the goal of helping people use software in their work as effectively as possible. Personally, I live in Madison with my wife and we have two young adult children. I have a deep interest in Irish history, culture, and language, am a basketball referee, and enjoy sports and adventures.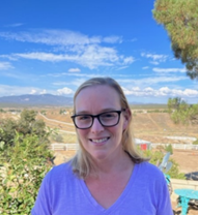 Cassie Poehnelt joins the team as an HR CoP Consultant.
I have a degree in psychology, a minor in English, and a Master's in Recreation Education, and have spent the last 15 years in secondary education. I cannot wait to be part of such a powerful and intentional community. I have three rambunctious children and spend most of my time juggling big feelings and boundless energy! As a family, we love to travel and explore the world. I love to bake and cannot wait to bring some yummy treats to share. Also, I love being active and staying strong. If you're looking for a walking buddy, hit me up!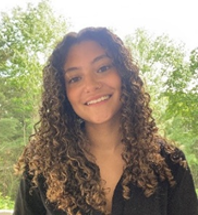 Edith Osorio joins the team as an HR CoP Consultant.
I moved to Madison almost two years ago and I can comfortably say Madison is my home. I have my master's in public administration and a bachelor's in psychology while also being certified as a health and wellness coach. Outside of work I love to travel from small towns to other countries. I like to cook and try out new recipes and food places. I generally also like to be active walking around Madison or finding hiking trails in Wisconsin. I also enjoy good novels from romantic fiction to self-help books. I am excited to meet the rest of the team and join the UW–Madison community.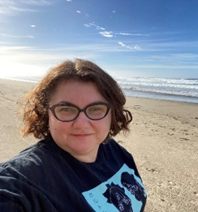 Izabella Warner joins the team as an HR CoP Consultant.
I was born in Poland, grew up in Australia, and have been living in the US for 10 years.  I am passionate about education and organizational learning. Outside of work, I love to craft and spend time outdoors with my family as well as cozy up inside with my two cats and a knitting project. I look forward to getting to know all of you and working together on all the exciting projects coming our way.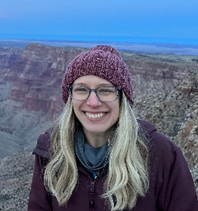 Leah Stoiber joins the team as the HR CoP Lead.
I live in Milwaukee and have been working at UW–Milwaukee for the past 10 years. My educational background is in Psychology, Educational Psychology, and Instructional Design. I completed my bachelor's degree at UW–Madison, so I'm looking forward to spending more time in Madison. In my free time, I love to read, hike, garden, and spend time with my husband.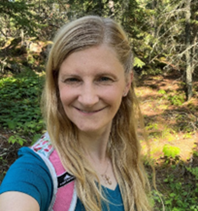 Mindi Ryan joins the team as the HR CoP Technology Specialist.
I recently graduated from UW–Whitewater with my Instructional Design and Learning Technology master's degree. Prior to this role, I have been a Business/Marketing educator and Technology Coach in K-12 for over 13 years. My four children and dog keep me busy. In my "free time" I am an avid visitor of the National and Wisconsin Parks and love to hike, kayak, scrapbook, golf, and play board games.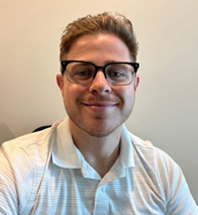 Sam Hudson joins the team as an HR CoP Consultant.
I am originally from a small town on the east coast of Michigan, but moved to Madison in June of 2020 and cannot imagine living anywhere else. My background is in public education with a focus in English: over the past 7 years I've taught anywhere from 8th graders up to high school seniors, but I'm ready to put my instructional skills to use with the UW! In my free time, I enjoy weightlifting, bike riding, playing volleyball, watching a good ole scary movie, or just hanging out with friends. I look forward to meeting many of you over the coming months!