The Job Rotation Program builds a committed workforce and increases organizational effectiveness by supporting early career professionals while meeting the needs of the university.
Program participants experience four 6-month rotation assignments over two years to provide broad exposure across campus in different facets of their selected track: finance, human resources (HR) or information technology (IT). Collaborating units (divisional and departmental) receive support from the program for managing employees. Upon successful completion of the program, employees are eligible to be waived into permanent roles on campus.
We welcome Cohort 4 of the program who, along with Cohort 3, allow us to have 32 rotators across the university this fall.
If you are interested in learning more and exploring the possibility of partnering with the program, please contact rotationprogram@ohr.wisc.edu or submit an interest form through our website: https://hr.wisc.edu/job-rotation-program/.
A heartfelt thank you to all the units we have collaborated with the program thus far!
---
HR Track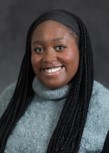 Cynthia Chuku-Ahadzi grew up in Togo, West Africa, for the first five years of her life and lived in Madison for the following years. English was her third language learned, after French and Mina. She went to school at the University of Dubuque, where she majored in human resources and minored in sociology. She is a new member of the Job Rotation Program on the HR track. Cynthia's first rotation will be at the Administrative Services Unit. In her free time, she enjoys traveling to different countries, trying new food, and hanging out with family and friends.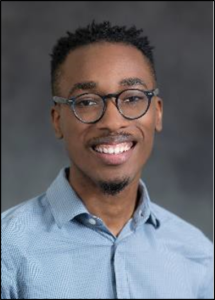 Malcolm Davis is a graduate of Lawrence University in Appleton, Wisconsin, where he received a bachelor of arts in government and music (percussion). Malcolm's introduction to HR started with a CVS Health internship as a corporate intern in retail and continued with Voith Group's North America paper headquarters in Appleton as an HR intern. Outside of work, Malcolm played in various ensembles, including the Lawrence Symphony Orchestra, and served in student government, first leading the Committee on Diversity Affairs (CODA) as chair, and then serving as president of the overall student governance structure. The Job Rotation Program at UW‒Madison allows Malcolm to continue to grow a career within human resources while also exploring the field of higher education.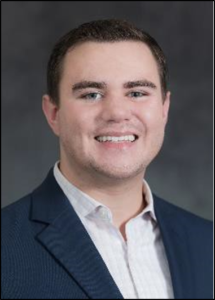 Brock Doemel grew up in Oshkosh, Wisconsin, and has a bachelor's degree in computer information systems from Arizona State University in Tempe, Arizona. Prior to joining UW‒Madison, he worked in the business school at Arizona State as a student support specialist for MBA programs, where he was involved with several HR processes related to graduate assistantships and discovered a passion for human resources work. Brock is thrilled to have returned to Wisconsin and has loved experiencing all the outdoor recreation spots, live music, and cooler temperatures that Madison has to offer. His first rotation is with the Compensation Administration team. He is excited to begin a new career in HR.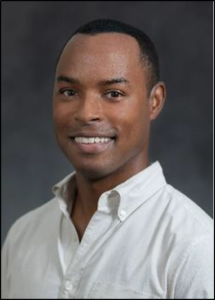 Hallerin Hill II moved to Madison in July to join the Job Rotation Program HR track and is excited to learn and grow alongside his talented cohort community over the next two years. Hallerin calls East Tennessee home and graduated from the University of Tennessee‒Knoxville in violin performance. Currently, Hallerin is an MBA candidate at East Tennessee State University, with an expected graduation this December. With a passion for strategy, analytics, and EDI, Hallerin looks forward to strengthening those interests, within HR, during his four rotations. After the JRP program, Hallerin plans to pursue a permanent HR position at UW‒Madison. Outside of work, Hallerin enjoys playing tennis, catching a new art museum exhibit, learning more about AI, and spending quality time with friends and family.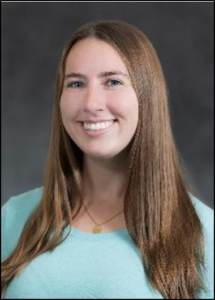 Chezney Phelps (she/her) has been a Badger her entire life. She grew up going to Badger football, basketball, and volleyball games, and was able to cheer on the Badgers in the student section during her time at UW. She recently graduated from UW with degrees in human resource management and psychology. Chezney is excited to begin her career at the university that has been such a big part of her life. Chezney is exploring new hobbies, as she now has free time post-grad. She enjoys cooking, reading, and is learning to crochet. She also loves everything about Wisconsin summers, including boating and live music, and is hoping to get a dog soon.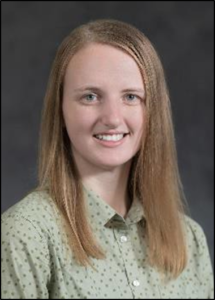 Leah Reinardy (they/she) recently relocated to Madison from Holland, Michigan. They graduated from Hope College with a double major in business and music. Over the past couple of years, she has worked as a freelance music educator, an eCommerce intern in the office furniture industry, and a municipal utility worker. Outside of work, Leah enjoys reading, performing as a jazz pianist, and learning American Sign Language (ASL). They are excited to work with the OHR Workforce Relations team for their first rotation.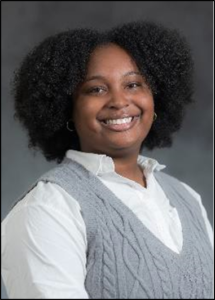 Amber Smart is currently participating in UW's Job Rotation Program under the HR track, and she is completing her first rotation under this program within the Learning and Talent Development office. She is a recent UW‒Madison graduate hailing from Kenosha, Wisconsin. As a student she was very active on campus, being involved with the university's black student union, student government, and freshman mentorship program. She is excited to utilize the skills she gained as a student to propel the university forward in a positive way as an employee. Nowadays she enjoys painting, baking, and taking long walks on Madison's many beautiful nature trails.
Scout Umnus (she/her) is excited to be joining the OHR team as a human resources rotator within the Job Rotation Program. She graduated from UW‒ Madison with her bachelor's degree in elementary education and has been working at UW for the past two years in the Student Affairs unit. She participated in several professional development sessions, including Principles of Supervision and Management, which sparked her interest to join the HR team. She is excited to continue working with the UW‒Madison community in this new role.
---
Finance Track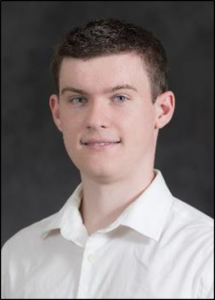 Andrew Beck is a Pittsburgh native and graduate of the University of Pittsburgh with a degree in finance and certificate in business analytics. He has relocated to Madison for this opportunity at UW‒Madison. He has experience from different industries and some international work experience as he starts on the finance track of the Job Rotation Program. Andrew also brings a focused, hardworking attitude, and looks to enhance the performance of those around him. Andrew is really inspired by his family, particularly his younger siblings, all of whom drive him to be better. In his free time, Andrew enjoys both real and virtual sporting events, traveling, and biking.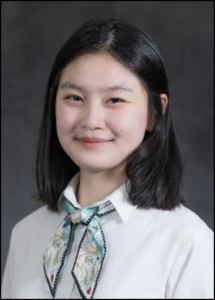 Born in Korea, Yunseo Cho immigrated to the United States and grew up in Canton, Michigan. She graduated from the University of Michigan with majors in sociology and Asian studies and a minor in art and design. Before joining the Job Rotation Program's finance track, she was a finance intern for a congressional campaign and a part of the administrative team for the University of Michigan's Residential College (of which she is an alumna). She enjoys doing New York Times word games, traveling, and Romantic-era classical music.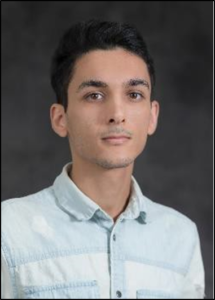 Farbod Dehghani is currently working as an associate financial specialist in the Job Rotation Program at UW‒Madison. His passion for finance and economics led him to dive deeper into the world of research, and he is particularly interested in the applications of artificial intelligence and neural networks in these fields. He finds it rewarding to explore ways to work on optimization problems and develop prediction algorithms. But life isn't all about work. In his downtime, you can often find Farbod lost in the melodies of music. And when the weather allows, he cherishes spending time outdoors. Traveling is another huge part of his life — there's always something magical about experiencing new cultures and discovering the beauty of different places.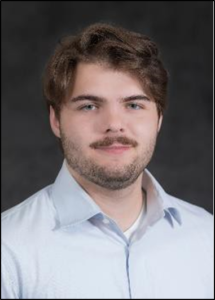 Kyle Griesbacher is originally from Green Bay, Wisconsin. He attended the University of Wisconsin‒Madison, studying personal finance with an emphasis on financial planning. During his time as a student on campus, he interned at the Wisconsin Foundation and Alumni Association, where he was exposed to programs such as Grandparents University and legacy societies. These
experiences instilled a great enthusiasm to support the university's mission and he is thrilled to see more of this campus through the Job Rotation Program. In his free time, Kyle likes to play games with friends, whether it be Rocket League or online chess.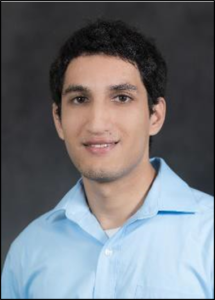 Osman Habib is excited to join the Job Rotation Program at UW‒Madison. He recently graduated from the University of California Santa Cruz with a dual degree in economics and mathematics. He is thrilled to start his first rotation in the Disbursement Administration business unit with the supplier file team. A fun fact about Osman is that he was born in Chicago, grew up in Miami, went to college in California, and is working in Madison. In his free time, he likes to listen to music, take long and short walks, try new restaurants, and spend time with family and friends.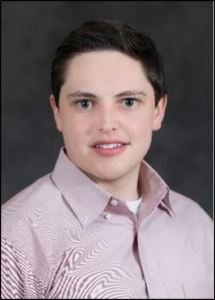 Jonathan House grew up in Iowa City, Iowa, and graduated with a bachelor's degree in economics from UW‒Madison. He now lives in Fitchburg. Prior to coming to the Job Rotation Program, Jonathan worked at Epic, where he tested Electronic Health Record (EHR) software. His first rotation is at the Carbone Cancer Center, where he is excited to apply his previous experience in healthcare to make an impact on grants and research at UW Hospital. Outside of work, he enjoys watching sports and playing fantasy football. Although sometimes afraid to admit it to Wisconsinites, he is a die-hard Chicago Cubs fan. He also likes working out, traveling, playing video games, and spending time with family and friends.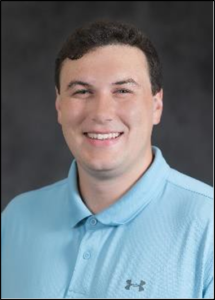 Logan Piper has joined the Job Rotation Program as an associate financial specialist. He graduated from UW‒Madison, majoring in personal finance from the School of Human Ecology with a certificate in general business from the Wisconsin School of Business. He previously worked for UW System as a business process specialist on the Payroll Service and Delivery team at UW Shared Services. He now lives in Sun Prairie, Wisconsin, and in his free time he enjoys playing golf, tennis and basketball, playing video games, and spending time with friends and family.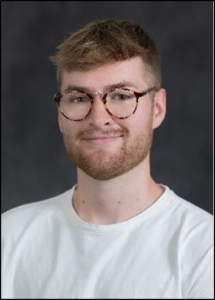 Brandt Wall Conklen is a recent UW‒Madison graduate who has joined the Job Rotation Program finance track. During his time as a student, he studied economics and worked in the Office of the Registrar as a student employee.
Brandt looks forward to combining his interests of finance and higher education with his passions for sustainable business practices and EDI in his four rotations. Accustomed to living a nomadic lifestyle, he also looks forward to the ever- changing environments entailed in the program and finance industry. In his spare time, Brandt enjoys long walks with his dog, traveling, reading, and the occasional thrifting spree.
---
IT Track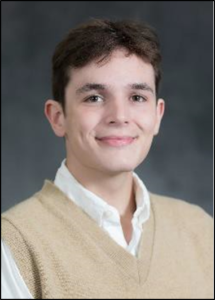 Spencer Bailey is new to the Office of Human Resources, though not to UW‒ Madison. Spencer is originally from the greater Milwaukee area, where he graduated from Cedarburg High School. He began his undergraduate career at UW‒Madison in 2019 and recently completed his bachelor of science in May 2023. He double majored in computer sciences and data science and completed a certificate in graphic design. During his final year as a student, Spencer held a position as an IT student employee in UW's Department of Psychiatry in the School of Medicine and Public Health. Spencer is looking forward to the opportunity to continue to serve the IT needs of the university in other divisions and gain a familiarity with the many systems implemented across the university.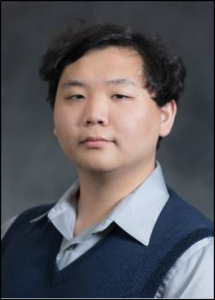 David Baik is thrilled to be a part of the IT track in the Job Rotation Program. Born, raised, and grazed in Wisconsin, he graduated from UW‒Milwaukee with a degree in information technology. He previously was a part of the Non-ProfIT program at UW‒Milwaukee, where a team of students work together to help improve and update a non-profit organization's website. His hobbies are reading and writing, and in his free time, you can find him playing video games (a lot of immersive sims), listening to music, or bingeing YouTube videos.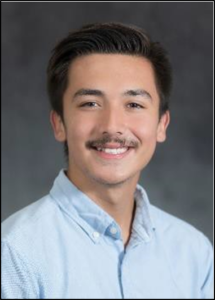 Eddie Gnewuch is happy to be working back in his hometown. Eddie is a new addition to the Job Rotation Program as part of the new IT track. Eddie is joining UW‒Madison after graduating in May from UW‒Oshkosh with a degree in information systems. Eddie has prior experience in IT working as a database administrator and web developer. His first assignment is at TechZone in learning support services, where he helps troubleshoot and maintain student and faculty technologies. Outside of work, Eddie loves to skateboard, snowboard, hike, and play board games and video games.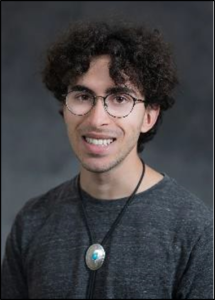 J. Williams is an IT professional with a breadth of experience in artificial intelligence, modeling, and application development. Originally from the East Coast, J. worked previously on the culinary staff at a fine dining venue, and worked concurrently as a studio, gigging, and touring musician for the last four years. In their free time, J. enjoys cooking and playing music and is a hobbyist linguist with skill in five languages and counting. J. is excited to bring their skills to multiple departments and units over the course of the Job Rotation Program and looks forward to building creative technical solutions to problems across campus.