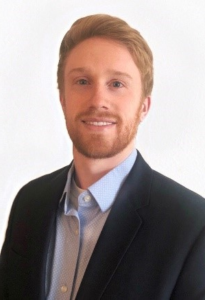 The Office of Human Resources (OHR) is pleased to welcome Lucien Gerondeau to the role of chief of staff. Lucien will serve as a member of the Office of Human Resources leadership team and as a strategic advisor to Chief Human Resources Officer (CHRO) Patrick Sheehan, Deputy CHRO Karen Massetti-Moran, and HR Director Alisha Arnold.
We took a moment to learn more about Lucien in anticipation of his arrival on September 5, 2023.
How did you come to work at UW?
I've been with the University for almost four years – originally transitioning from project management & implementation at Epic to the Office of Strategic Consulting in early 2020.  As a project manager with the Office of Strategic Consulting, I had the opportunity and privilege to work with units across campus to support large campus-wide initiatives, such as COVID-19 Response, the Title & Total Compensation Project, and the West Campus District Plan.
What do you love most about your current work? What motivates you?
 The people!  My experience at UW–Madison has provided me the opportunity to work with supportive, intelligent, and motivated individuals from all across campus, from different backgrounds—all of whom are working on a wide range of initiatives to support the advancement of the university's mission. I'm motivated by the environment the people of UW–Madison create—motivated both to work with and for the broader campus community but also motivated to contribute to the cultivation of an inclusive and supportive environment in which all individuals feel like they can be their authentic selves.
What are some of your experiences that have prepared you to work as [role]?
I've had the opportunity and pleasure of working with both OHR and the broader HR community throughout my time at UW–Madison. For example, I worked closely with my predecessor, Jessica Karls-Ruplinger (who has shifted to the School of Medicine and Public Health as the director of research operations), and many others within OHR throughout the COVID-19 Response, on everything from recruiting and bonus programs to policy changes.
In 2021, I started working with OHR on the Title & Total Compensation initiative, a project that I've continued to support through its second phase, which is still in progress today. I've also had the opportunity to work with OHR through my support of various campus-wide surveys distributed by campus leadership in 2022, with representatives from many functional areas, including Cultural Linguistic Services (CLS) and Equity, Inclusion and Employee Wellbeing (EIEW), to increase accessibility and inclusivity to encourage broad participation from across the campus community.
What interests you most about your prospective role?
The chief of staff position plays a critical role in supporting both leadership and partners to the campus community, ranging across a broad set of responsibilities and functions. OHR plays a pivotal role in helping UW–Madison build and support a workforce that advances the university's mission, and I'm most interested in getting to know the exciting work that is happening across OHR functional areas so that I can help champion those efforts and impacts across the broader campus community. I'm also interested in understanding from functional areas where the chief of staff role can provide support to them, from coordinating cross-functional items to escalating risks and everything in-between, and look forward to engaging with all areas of OHR as I step into my new role.
What do you see as the greatest challenges and opportunities in HR at UW at this time?
I'm excited for the opportunity that OHR has to continue to strengthen our partnerships with the broader campus HR community, by providing expert guidance and adaptable solutions that benefit both the HR community and the university. Continued partnership presents a great opportunity both for OHR to demonstrate the good and valuable service that we provide on a daily basis, but also presents an opportunity to influence the application of human resources services in ways that meaningfully impact our employee population and support the advancement of the broader university mission.
Any learning experiences (formal or informal) that have had long-term resonance in your career?
My experiences as a project manager have reinforced with me of the importance of effective and inclusive stakeholder engagement, communications, and change management across everything we do.  The best managed projects can still fail due to insufficient stakeholder engagement, ineffective communications, or a lack of attention given to supporting stakeholders throughout the changes brought on by the project. I'm excited for the opportunity to work closely and partner with OHR's portfolio management, communications, marketing, web operations, and general operations teams, which all play pivotal roles in supporting the OHR and the broader HR community engage with and manage change.
What do you do for fun?
Outside of work I enjoy spending time with my two dogs (Stanley and Tizzie) and my family.  During the summers I enjoy playing golf and spending time by the water. During the winters I enjoy trivia nights and taking the time on the weekend to cook or learn new recipes.