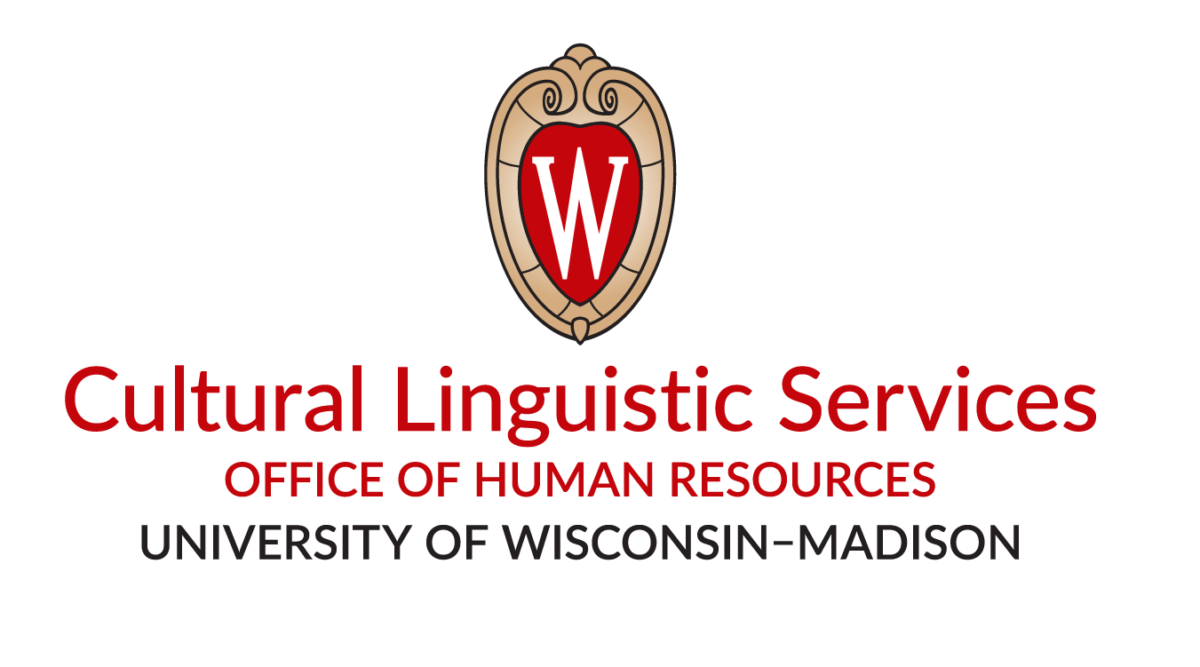 Ever curious about what it takes to become a U.S. citizen?
Interested in helping a fellow coworker who is working toward this goal?
Cultural Linguistic Services (CLS) is excited to offer a NEW training opportunity as part of its Volunteer Tutoring Program that serves UW–Madison employees. This program offers you a great opportunity to work one-on-one with a fellow employee to pursue specific learning goals, such as English conversation, reading, writing, computer skills, or earning U.S. citizenship. You can attend any Tutor Training as a stand-alone workshop to explore the topic, or attend the entire 7-session series to earn a Tutor Training Certificate. We would love to welcome you as a volunteer tutor for CLS! Please feel free to talk with Jzong Thao or Jen Sell for more information.
Teaching English for U.S. Citizenship
Instructor Jen Sell
Wednesday, October 18
5:30 to 7:30 p.m.
21 N. Park, Room 5045
This 2-hour interactive training will prepare tutors to support learners who are pursuing the life-changing goal of becoming a U.S. citizen. Tutors will become familiar with steps in the naturalization process and detailed content of the naturalization exam. They will also learn targeted teaching strategies to help learners 1) answer interview questions about the N-400, 2) study history and civics content, and 3) develop the reading and writing knowledge needed to complete required literacy tasks. Finally, participants will gain an overview of recommended resources, related websites, and textbook materials. Join us and take the first step on the path to successful citizenship tutoring!
Quiz!
Could you answer 6 out of 10 questions correctly? You don't need to be an expert on U.S. Civics to be a Citizenship Tutor, but it is a great chance to learn about American history, government, geography, and more!
What is the supreme law of the land?
How many amendments are there to the Constitution?
How old do citizens have to be to vote for President?
The House of Representatives has how many voting members?
Who was President during World War 1?
We elect a U.S. Representative for how many years?
Why does the flag have 13 stripes?
When was the Constitution written?
Who is the Chief Justice of the United States now?
If both the President and the Vice President can no longer serve, who becomes President?
Answers:
The Constitution; 27; 18; 435; Wilson; 2 years; because there were 13 original colonies; 1787; John G. Roberts; the Speaker of the House
Most tutor trainings take place in Room 1108 at 21 N. Park St. and run from 5:30 to 7:15 pm. On Oct. 11, training takes place in room 5045. On Oct. 18, training runs until 7:30 pm. Refreshments will be provided! For more information, please contact Jzong Thao at (608) 263-2217 or jzong.thao@wisc.edu.
September 20: Effective Lesson Planning
September 27: Ideas to Empower, Engage, and Motivate Learners
October 4: Incorporating Grammar and Pronunciation into Tutoring Sessions
October 11: Practical Techniques in Assessment
October 18: Teaching English for U.S. Citizenship
October 25: Learning Styles, Modalities, and the Non-Traditional Learner
November 1: Tutor Lesson Plan Demonstration and Certificate Presentation
Please register for any sessions.