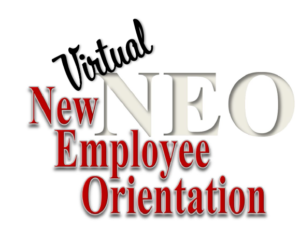 UW–Madison's New Employee Orientation (NEO) moved to a virtual format in response to the COVID-19 pandemic. While in-person sessions enabled new employees across campus to connect with one another more easily, VNEO offers unique benefits. For example, VNEO sessions allow faculty and other employees (including UW–Madison employees throughout Wisconsin and beyond) to attend, whereas attending the half-day in-person NEO version was prohibitive.
New Employee Orientation topics include the history and structure of UW–Madison, a big picture view of our budget and strategy, and roles and responsibilities of campus leadership. Most importantly, the session introduces many tools and resources available to all employees.
The biggest difference between the virtual and in-person session is that employees don't get a physical tour of campus in the virtual session.
Overall, feedback from employees attending the VNEO sessions has been very positive:
"It is nice to learn more about campus history and structure. Coming from a smaller, more streamlined institution, UW–Madison can seem huge and unwieldy. Having information about how the pieces fit together is helpful."
"Loved [learning about] the history and traditions of campus. I feel like everyone who went to UW already knows a lot of it—but for newbies it's great to learn and feel a part of the institution!"
"The links to find all the employee resources [are helpful]. I will be housed at the Department of Health Services, so I will not be as familiar with UW. The resource sheet is exactly what I need to streamline my collaborative position with UW."
OHR will host in-person NEO sessions again, once it is safe to do so. We'll also continue to offer VNEO when we return to campus. Offering both formats allows us to reach a larger employee audience.
For upcoming VNEO sessions, see the Professional Development catalog. If you don't see sessions and have new employees, reach out to Christine Ray or Marci Birkes.
Employees benefit most when they attend NEO/VNEO within their first six months of employment, so spread the word!
You are encouraged to share the New Employee webpage with new employees. In support of your work with new employees, please also see the Onboarding Toolkit.